Thursday, July 7th, 2022
by Michelle Cederberg, Health and Productivity Expert

Welcome back! In episode 3, I encouraged you to re-work those tired, dusty goals into thrilling, resonant, accountability-based goals that will inspire you into action.
So now it's time to roll up your sleeves and get to work, right?
Well, if that's not happening, you're probably asking yourself, "If these goals are so thrilling and resonant, why am I still having so much trouble getting going?"
That's a good question …
If you have set great goals for yourself and you still find yourself sitting with inaction, then you've probably come up against that unfortunate but ever-present byproduct of change.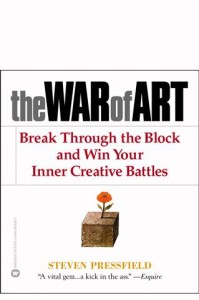 In his books The War of Art, and Do the Work, Stephen Pressfield says it like this:
"Our enemy is not lack of preparation. It's not the difficulty of the project, or the state of the marketplace or the emptiness of our bank account. The enemy is resistance. The enemy is our chattering brain, which if we give it so much as a nanosecond, will start producing excuses, alibis, transparent self-justifications and a million reasons why you can't, shouldn't or won't do what you know you need to do."
Do the Work is about getting over yourself so that you can get on with what you came to do in the first place.
Why Change is Hard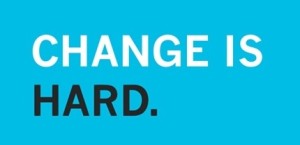 Change is hard! If you want anything to change, you need to start by changing your inner messaging to focus on positivity and getting to the work you know you need to do.
Try to keep these 3 truths at the front of your mind:
#1: Don't Wait for Inspiration
Just because it's something that you want more than anything, don't expect to be inundated with endless energy and motivation.
Most of the time, the pursuit of goals is going to feel more like work than play. Recognize that, and do it anyway.
#2: Allow Yourself to Be Imperfect!
Don't wait 'til you're "ready!" Don't read more about it, or study another angle.
Don't think about it any longer. Just START. Imperfectly.
One small step. Even an imperfect one, is going to start the flow of energy and inspiration that's going to lead to the next step.
And the next step. And the one after that.
Don't even think about where those steps are going to come from. They will show up and you'll be amazed at what you're able to accomplish.
#3: To Reach Your Goals, Do Less
Momentum and consistency are THE key factors to make your big dream into big reality.
Small steps are the key. Small steps will get you rolling, and small steps will keep you going.
And on days when your mind and body are talking you out of doing the work, remind yourself that science doesn't matter.
Ten minutes of doing is better than an hour spent thinking about doing.
One small step is better than a thousand big thoughts. I've said this before: it's not the doing that's tough, it's the getting to it.
So let small steps be your entry point.
Anything Worth Having is Hard Work
So there we have it. YES, it's hard work, but anything worth having is hard work.
Do the work. Be imperfect. Take small steps. As long as you do what it takes to reach your goal.
Stay tuned for the next chapter in this series. Until then, continue to dream BIG, think small.
(published June 5, 2013)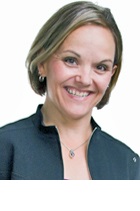 Michelle Cederberg is a Certified Speaking Professional, Co-Active Life Coach, Health Expert and Author. With a Masters in Kinesiology, a BA in Psychology, and a specialization in Health and Exercise Psychology, Michelle combines mind, body, and practicality to inspire change! She speaks with humour and passion, and encourages her audiences to put their own health and well being back on their priority lists with a small steps approach that leaves them believing they can. The author of Energy Now! Small Steps to an Energetic Life, is also a bit of a video girl, regularly posting helpful (and at times hilariously funny) videos on her Energy TV channel. Learn more at www.worklifeenergy.com.