Thursday, November 30th, 2023
by Michelle Taylor, Diet Counselor

Wouldn't it be nice if there was something delicious you could drink with your meals that would also help you to lose weight? The good news is that recent scientific studies point to green tea as being the "weight loss drink" we've all been searching for!
Specifically, there is some evidence that the chemical EGCG found in ordinary green tea may help the body to burn fat. Unlike dark tea, which is brewed with fermented leaves, green tea is produced by steaming fresh leaves. This results in a higher content of polyphenols like EGCG, which is a flavonol.
Black tea has up to 10% polyphenols, while green tea has up to 40%. Because of its high percentage of polyphenols, green tea is purported to have many health benefits, from maintaining normal blood pressure to lowering the risk of some cancers. Drinking green tea also supports weight loss.
Should You Drink Green Tea to Lose Weight?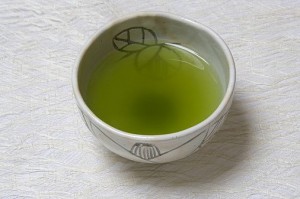 Green tea's calorie-burning properties may lie in the ability of EGCG to increase the body's heat production by speeding up metabolism. Drinking green tea for weight loss works because it seems to increase the amount of calories the body burns throughout the day for all activities, whether you are moving or at rest. Your body's ability to burn calories appears to increase when you drink green tea.
Drinking Green Tea Boosts Your Metabolism
The positive effect of green tea on weight and metabolism has been studied by scientists. Many of them have reported encouraging results, which makes drinking green tea one of the best (and most delicious) ways to lose weight.
In one scientific study, green tea extract caused a noticeable boost in metabolism. Green tea appeared to raise metabolic rates and speed up the process of fat oxidation. This is further evidence of the weight loss benefits of consuming green tea.
Green tea displays thermogenic properties and promotes fat oxidation above and beyond the benefits from its caffeine content alone. While digesting and absorbing food as it's being eaten, the body also burns calories, a process known as thermogenesis.
The green tea study involved 10 healthy young males, with weights ranging from lean to mildly overweight. Each individual was randomly assigned three meals containing one of three treatments: green tea extract (containing 50 milligrams of caffeine); a 50 milligram capsule of caffeine; or a placebo capsule.
The result? Those who consumed green tea extract had a 4% increase in thermogenesis, with an overall energy expenditure increase of 4.5%. It appears that taking green tea extract helped them to burn more fat.
How Many Cups of Green Tea to Lose Weight?
Opinions vary, but the general consensus is that 3 to 5 cups of green tea per day is optimal. The best time to drink green tea is … whenever you feel like it! If you're wondering how to use green tea for reducing your weight, remember that it also contains caffeine, but not as much as coffee.
If you're worried about the caffeine contained in green tea, consider taking green tea extract. Most green tea extract is made from decaffeinated green tea, which allows you to benefit from the weight loss benefits without the caffeine side effects. There are also green tea pills and a green tea patch available.
Concentration, mental alertness and problem-solving abilities are also said to be improved by drinking green tea. Students are reported to do better on exams when sipping fresh green tea.
Business people also benefit from being mentally sharp, and consuming green tea can help them improve concentration, manage stress and boost overall job performance (while helping them stay slim at the same time).
Some Tips on Buying Green Tea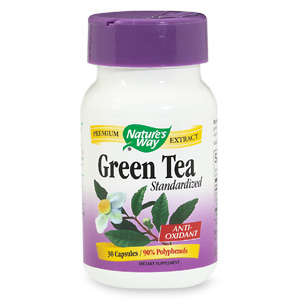 When you go shopping for quality green tea, you will find that the two most common forms are green tea bags and loose leaf green tea. Green tea extract and powdered green tea are also available both in shops and on the internet.
Stores selling green tea extract include GNC, Amazon, InviteHealth and the Vitamin Shoppe. Some of the top brands are Pure Inventions, Herbasway, Nature Made and Nature's Way.
Take your time and make certain that you are purchasing from a reputable tea supplier who is selling a quality product. Like most things, you get what you pay for, so choose a high quality brand of green tea or green tea extract. Read green tea reviews to see which brands others recommend.
Does Drinking Green Tea Reduce the Risk of Cancer?
A recent study of Chinese women who drank green tea at least 3 times a week demonstrated a reduced incidence of cancer. The report, which appeared in the American Journal of Clinical Nutrition, found that among 69,000 Chinese women who drank green tea at least three times a week, 14% were less likely to develop cancers of the digestive system, and 29% were less likely to develop colorectal cancers.
As you can see, drinking green tea helps you lose weight by boosting your metabolism, regulating your blood sugar and controlling your hunger. It may also help to prevent certain cancers. While green tea may be the key to weight loss success and is one of the best quick weight loss tips around, it also offers a lot of other important health benefits.
However, just drinking green tea alone, without healthy diet and exercise, probably won't be enough. Ideally, green tea should be just one part of your overall diet and exercise plan for weight loss.
(published February 7, 2010)
Summary
Reviewer
Review Date
Reviewed Item
Here's Why Drinking Green Tea to Lose Weight Works
Author Rating