Friday, March 24th, 2023
by Samantha Scott, Diet Counselor

Do you dislike exercise, yet still seek a way burn calories and get slim? You'll be glad to know that you can lose weight fast without exercise by following a few basic diet and nutrition tips.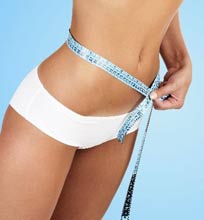 If you can adopt healthier eating habits and choose low-fat alternatives to your favorite foods, you'll probably be surprised at how quickly you can lose weight without working out. Weight loss for people who hate to exercise is indeed possible!
Eliminate Junk Food Cravings
Fundamental to the success of no exercise weight loss is eating a healthy diet that is low in saturated fat. An important first step is eliminating most junk foods from your diet.
Many food cravings come from an addiction to junk food – the sooner you stop eating it, the better. You may be surprised at the number of healthy alternatives available to your favorite foods.
Diet Plans for Weight Loss
If you are going to lose weight quickly without exercise, you are going to need a diet plan that works. There are many good diets to choose from, and it's up to you to select the one that best suits your eating habits and lifestyle.
For example, a vegetarian diet often leads to rapid weight loss. When you stop eating meat, you dramatically reduce fat consumption. Vegetarian meals are delicious, and if you don't know how to prepare them you can take a vegetarian cooking class or buy a vegetarian cookbook.
Which Diet Plan is Best?
The South Beach Diet identifies good and bad carbohydrates, and encourages cutting the bad carbs out of your diet. By lowering cholesterol and insulin levels, rapid weight loss can occur.
The Zone Diet believes all meals must be eaten in the following ratios: 30 percent protein, 30 percent fat and 40 percent carbohydrates. It is considered a regimented but balanced diet, and may be appropriate for diabetics.
The Mayo Clinic Diet is considered to be a "common sense approach" to losing weight. This diet plan starts with eating a healthy breakfast every day, and also encourages consuming at least four servings of fruits and vegetables daily.
Another alternative is to utilize the services of a diet meal delivery service. You can get fresh and nutritious meals delivered to your door to save you time and help you lose weight, too!
Green Tea for Weight Loss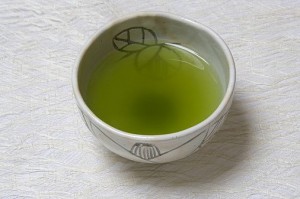 In order to lose weight, it's important to boost your metabolism. Drinking green tea increases the amount of energy used by the body, thereby burning more calories and supporting weight loss.
Drinking several glasses of green tea per day can help you to lose weight more quickly. Look for green tea online or at your local health food store.
If you do not like the taste of green tea, then green tea extract is also available. For weight loss purposes, try taking between 200 and 750 milligrams of green tea extract daily for best results.
Green tea and green tea extract are a generally safe and effective way to boost your metabolism. Making green tea a part of your daily diet can help you burn more fat and speed weight loss.
Diet Supplements that Work
There are a variety of diet supplements that can help you burn fat and lose weight in a hurry. You can buy online the best fat-burning supplements, but be sure to read diet supplement reviews before proceeding.
Approved by the FDA for sale without a prescription, Orlistat (brand name Alli), is a diet supplement that apparently works. Alli helps you lose weight by blocking 25% of the fat calories consumed from being absorbed.
Bear in mind that the majority of products sold as diet supplements are not regulated by the Food and Drug Administration. To ensure that the product you are using has been tested for quality control, look for the United States Pharmacopeia (USP) seal on the package.
Be sure to consult with your physician about taking lose weight supplements before you start taking them. Steer clear of products with excessive levels of caffeine, which may cause worrisome side effects like increased heart rate and blood pressure.
Weight Loss Pills
One of the best ways to lose a spare tire is to find a good appetite suppressant. There are a variety of weight loss pills available, both natural and prescription variety. If you prefer natural weight loss, hoodia gordonii may be a good choice.
As you can see, losing weight without exercise can be accomplished if you are willing to follow a good diet plan and try some alternative weight loss methods. In the end, healthy low-calorie foods are usually the most natural way to lose weight and keep it off. Having said that, if you can find a way to enjoy moderate exercise as well, your weight loss efforts will be rewarded more quickly.
(published May 22, 2011)