Friday, June 2nd, 2023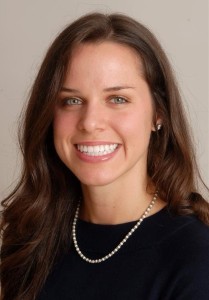 Brigid Titgemeier completed her Masters in Public Health Nutrition and dietetic internship at Case Western Reserve University in Cleveland, Ohio.
Brigid works as a nutrition assistant at the Cleveland Clinic Wellness Institute, and her responsibilities include providing research support to staff members of the Wellness Institute for use in media scripts and articles appearing in local and national media outlets.
She has also developed presentations, patient materials, and related educational materials for the Executive Health Program and the Center for Lifestyle Medicine. In addition, Brigid has conducted dietary and recipe analyses for Cleveland Clinic wellness initiatives.
Brigid is a published author and has also been listed as a co-author for dozens of health and nutrition articles for U.S. News and World Report, the Huffington Post, the Cleveland Clinic Health Hub, YouBeauty, ivillage, and Stack Magazine.
Her professional interests include plant-based nutrition, field-to-fork initiatives, culinary nutrition and corporate wellness. She believes that a nutritious lifestyle beats fad-dieting every day of the week!
Brigid's future plans include passing her registration exam to become a Registered Dietitian, and living on a big farm with a fresh vegetable garden.
Brigid posts regularly on her own website: www.healthystitch.com
Follow her on twitter @BrigidFrances
(published June 14, 2013)