Friday, June 2nd, 2023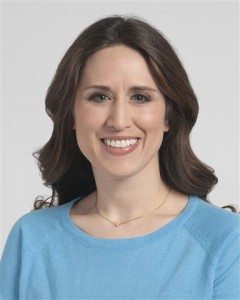 Kristin Kirkpatrick MS, RD, LD is a Wellness Manager at the Cleveland Clinic Wellness Institute, Department of Lifestyle Medicine.
Kristin began her career in Washington, DC, lobbying for Medical Nutrition Therapy reform with the American Dietetic Association's Policy and Advocacy group.
From there, she went on to become the Regional Coordinator of the NHLBI's (National Heart, Lung and Blood Institute) Hearts N' Parks program in Montgomery County, Maryland.
She presents nationally on a variety of nutrition and wellness related topics and is a regular contributor on the Dr. Oz show, National and Northeast Ohio TV stations, and the Huffington Post and is the nutrition expert on the you beauty web site. Kristin also consults for magazines such as Martha Stewart Living, Fitness, Women's Health and Self.
Kristin has over 12 years of experience in the health management area, holds a Masters of Science in Health Promotion Management from American University in Washington, DC, as well as a Bachelors of Arts in Political Science from The George Washington University in Washington, DC. She is licensed as a Registered Dietitian in the state of Ohio.
Follow Kristin on Twitter @kristinkirkpat
(published April 19, 2012)