Thursday, June 1st, 2023
by Wendy Powell, Wellness Counselor

Has your love life lost its spark? If you suffer from low libido, then you are not alone. Many men and women experience flagging libido by the time they reach the age of forty.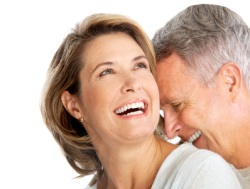 There are a variety of reasons for a reduced libido. For example, trouble performing in bed can be traced to nerve damage that occurs when a man has prostate surgery.
Another source of poor libido is reduced blood flow as a result of smoking, high blood pressure or high cholesterol. Blood pressure medicine and anti-depressants can also affect one's performance in bed.
While a loss of libido is partly to blame, some middle-aged men may have testosterone deficiency syndrome due to putting on weight in the stomach area. This weight gain causes testosterone levels to drop, resulting in flagging libido and erectile dysfunction.
Lose Weight to Boost Libido
If you can lose belly fat, you may discover there is more blood flowing to the groin area. Men with trim waists are often seen as more sexy by women, such are the psychological effects of a trimmer waistline.
By eating a low-fat diet, you can reduce your cholesterol. High cholesterol is a contributing factor in poor libido, so try to consume less fat and make healthier menu choices.
Exercise for a Stronger Libido
The key to a robust libido is healthy blood flow in the lower torso region. Exercise improves blood flow throughout the body, so it's only logical that one's libido will also improve.
Regular cardiovascular activity can help to lower blood pressure and reduce the chances of flagging libido. Be sure to see your doctor for a complete physical before beginning any exercise program.
Foods that Boost a Man's Libido
For men, the aging process usually means a diminished sex drive. But men can compensate for this by eating foods that boost energy and stamina as well as naturally increasing testosterone levels.
Foods that help to boost a man's libido include bananas, pumpkin seeds, honey, watermelon, avocados, celery, figs and salmon. These foods enhance circulation and also contain key enzymes that support a healthy sex drive.
Herbal Supplements for Male Libido Boost
Mucuna Pruriens, also known as "velvet bean," is an herb which contains L-Dopa. This is a substance that helps create the neurotransmitter dopamine in the brain, which boosts mood and sex drive. The seeds of Mucuna Pruriens are used for treating male sexual dysfunction in traditional medicine in India and Pakistan.
Ginseng Root may help boost libido and problems performing in bed by raising testosterone levels, according to recent news reports. Some people believe drinking ginseng tea improves performance in bed by functioning as a kind of herbal libido enhancer.
Epimedium, also called Horny Goat Weed, is an herb found in Chinese medicine which is believed to increase libido and reduce fatigue. It also boosts testosterone and nitric oxide levels, thereby enhancing blood flow.
Catuaba Bark comes from a tree in the Amazon rainforest, and is thought to stimulate the central nervous system. Native tribes like the Tupi in Brazil have used Catuaba for generations to enhance libido.
Testosterone Therapy
Performance problems and low libido in men can be treated with testosterone therapy, available in patches, gels and tablets, but only with a doctor's prescription. By increasing the levels of testosterone in the body, libido is also boosted and performance problems in bed can be overcome.
A lack of testosterone can be treated by intramuscular injections, generally every two or three weeks. Alternatively, a testosterone patch, testosterone gel, or a testosterone stick may be used.
Before you start testosterone replacement therapy, be sure to consult with your physician to make sure you understand the potential risks. All men considering testosterone replacement therapy should have a thorough prostate cancer exam prior to beginning, including a rectal exam and a PSA test.
Libido Prescription Medications
A group of drugs known as PDE5 inhibitors have been shown to help with male libido problems. These medications work by relaxing the blood vessels, allowing more blood flow to the area. They are available only by prescription from your doctor.
A testosterone patch for women called Intrinsa works by releasing the hormone through the skin. Intrinsa is licensed by Procter & Gamble for use in post-menopausal women with surgical menopause who are receiving estrogen replacement therapy at the same time.
Female Libido Enhancement Pills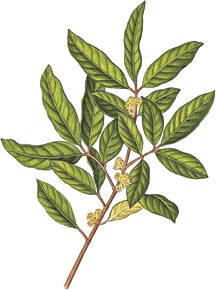 There are currently libido enhancement pills for women on the market, available with or without a prescription. If you prefer an all-natural alternative, libido enhancement pills containing herbal ingredients to boost a woman's desire are sold online.
Muira Puama, also called "potency wood," comes from a tree native to the Amazon. Its bark and root have been used by indigenous populations for generations for libido problems in women.
Ginkgo Biloba is believed to increase blood flow throughout the body, while also boosting the metabolism and energy overall.
A small plant native to South America called Damiana contains alkaloids that stimulate blood flow and increase sensitivity, while also relaxing the body and reducing stress.
Shatavari, also known as "asparagus racemosus," is an herb that helps enhance fertility and nourish the female reproductive organs.
At the end of the day, there are multiple factors which can lead to the loss of libido in women. Fatigue, work and family responsibilities, money worries – all of these can make it hard to "get in the mood." And while reaching for your favorite wrinkle cream might seem like a good idea, there are better ways to feel sexy again.
Regardless of which method you choose to boost your libido, losing weight will help because you will have more energy and endurance. With exercise, a healthy diet and regular exercise, you should be able to maintain a healthy libido into your sixties and seventies.
(published June 12, 2011)