Friday, June 2nd, 2023
by Judy Weitzman, Diet Coach

How Life's Circumstances Can Change Your Eating Behaviors
Prior to my husband's illness I ate like most people. Three meals a day and a few snacks.
However, when care-giving became my top priority my eating habits changed dramatically.
Initially when he went into the hospital I was barely eating because of poor food choices at the hospital and not having food in the house. I didn't want to succumb to eating fast food or junk food, so often times I simply didn't eat. Not the best decision.
I knew this was bad and when the scale agreed that the weight was falling too low, I went out and bought some food that I love to keep me going. After my husband came home from the hospital it was a little easier to manage my food since I was home more.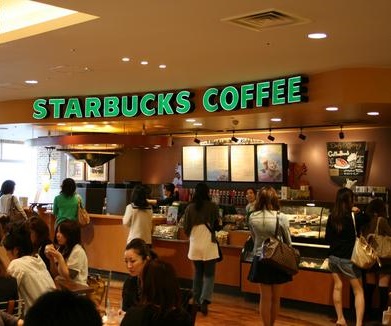 Breakfast was at home some mornings so I could eat oatmeal or yogurt with high fiber cereal, which was awesome and somewhat normal for me. However, when I needed to be at the hospital early, I ended up at Starbucks conveniently located in the hospital.
Yes, they have healthy, low calorie options like oatmeal or egg white wraps which are great alternatives. They also have croissants and pastries, which are not the best choice but they have the ability to scream for attention!
Sigh … Not a good way to start your day.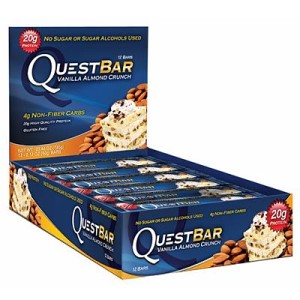 Lunch was hit or miss. I did discover "Quest protein bars," which are very nutritionally sound. They are very high in protein and fiber with low calorie counts and you feel very full and satisfied after eating one. They have a variety of flavors too.
Even though I am not a big fan of meal replacement bars, these bars saved my life when I didn't have time to go out and eat a real meal. I do believe in keeping a protein bar in your bag for emergencies.
Dinner varied depending on the time I left the hospital. I didn't like ordering food on the way home because it would take too long. I was famished and didn't want to wait for it.
The funny thing I discovered was that as a "temporarily single woman," I was eating most of my dinners out of bowls. I would either have high fiber cereal and yogurt or oatmeal.
Some nights I would have a burrata cheese salad with balsamic glaze, tomatoes, arugula and spinach – so delicious and once again in a bowl. Pasta and other salads were all eaten in a bowl.
The good news about getting home late from the hospital and making something quick is that I wasn't eating lots of snacks after dinner. Instead I would crash after I ate. Hence, the reason the scale kept going south.
When my husband came home from the hospital, I didn't want to tempt him with the aromas from cooking. He was not able to eat and even if I brought food in, the scents would fill the room. Not fair!
Therefore, during this time, plates were still absent from my dishwasher. Go figure. Bowls were my new best friend.
I must admit, that once he was on the mend, my old habits came back quickly, as the stress was not so bad. The one behavior that has become more permanent is limiting evening snacks. They seem so little and yet they are so lethal when it comes to the scale.
Other lessons I have learned during these past few months have been:
I used to eat when he did and often times I wasn't even hungry but if he said he was having a snack, I was snacking with him. It wasn't his fault. I just need to remember to think for myself before saying yes to a mindless snack.
Seeing the scale at the low end of my range on a daily basis felt really good. I want to keep that feeling going.
We always think we need to eat so much more than we need. It is important to think of food as fuel and keep portions little … we don't need that much!
I wasn't eating 'diet food' per se, but enjoying real food that I love in small portions. This is truly the magic pill.
Stressful situations can make you eat or can keep you from eating. Everyone processes difficult times differently.
Be mindful of how you care for yourself during tough times and be sure to exercise to keep those positive endorphins going to your brain so you can make good eating decisions when life's challenges get in the way.
Be happy, be healthy!
(published September 17, 2015)

Judy Weitzman, known as "Diet Coach Judy," has experience in the weight loss industry that spans more than 30 years. She is the author of How to Eat When Life Gets in the Way. Besides her professional experience, she lost 50 pounds nearly 30 years ago and has maintained her lower weight. Judy has successfully helped her clients lose weight and keep it off by helping them change their behaviors. Each program is individualized and the daily support she offers helps ensure her clients' success. To learn more about Judy, visit her website at www.dietcoachjudy.com.