Monday, September 25th, 2023
Dr. Sam M. Sukkar is board-certified in plastic surgery and serves patients from his established private practice in Houston, Texas.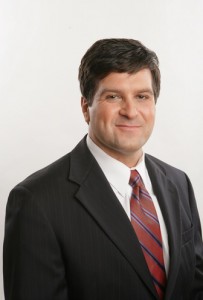 A native of New Orleans, Louisiana, Dr. Sukkar graduated from Louisiana State University in Baton Rouge with a BS in Microbiology in 1988. An LSU summa cum laude graduate, Dr. Sukkar was named "Premedical Student of the Year" by the Baton Rouge Medical Society and was also given a Charles E. Coates Scholarship. He was also honored with induction in Phi Kappa Phi, Phi Beta Kappa, and Mortar Board.
Dr. Sukkar has extensive education as a surgeon and a physician. He completed medical school in 1992 at the Louisiana State University School of Medicine in New Orleans, followed by the completion of General Surgery training at the University of Texas Hermann Hospital in Houston at the Texas Medical Center.
During his training at the University of Texas, a five-year intensive, the Division of Plastic Surgery honored Dr. Sukkar with the Thomas D. Cronin Fellowship in Plastic and Reconstructive Surgery from 1994-1995, giving him extensive experience in aesthetic plastic surgery.
In 1998, Dr. Sukkar began work at Northwestern University in Chicago, Illinois with the Division of Plastic Surgery. In 2001, he completed his fellowship as a Plastic Surgeon at Northwestern.
Dr. Sukkar has been published on an array of topics in both aesthetic and reconstructive plastic surgery. He regularly attends plastic surgery meetings in the US and abroad, and is committed to continuing medical education (CME).
Named one of Houston Magazine's "Top Docs for Women" in 2005 and 2006, Dr. Sukkar is focused on helping each patient achieve their goals safely and successfully.
In 2002, Dr. Sukkar was certified by the American Board of Plastic Surgery. He is also affiliated with many respected medical organizations, including:
American College of Surgeons – Fellow
American Society of Plastic Surgeons
American Society of Aesthetic Plastic Surgery (ASAPS)
Houston Society of Plastic Surgery
Dr. Sukkar employs a patient-focused practice philosophy, with a high emphasis on patient education. He is a very communicative and easy-going physician, and makes it a point make sure patients' questions are answered and their needs are met.
Learn more about Dr. Sukkar by visiting his website: drsukkar.com.
(published April 9, 2012)