Wednesday, November 29th, 2023
by Dr. Johnny Franco, Cosmetic Surgeon

Introduction
Breast augmentations have become the most commonly performed cosmetic surgery in the United States with more than 300,000 procedures performed in 2011. Choosing to have the procedure can be a difficult undertaking for many women, as there are so many options available – what type of implant, how it's placed, etc.
Having an idea of what types of implants are available for breast augmentation is important as many of these implants have advantages and disadvantages and you should discuss these with your cosmetic surgeon.
History of Breast Implants
The first silicone breast implant was introduced in 1962, while the first saline implant was introduced three years later in 1965. Almost fifty years later, numerous advances have occurred in the production and variety of breast implants currently available in the United States.
In March of 2012, a third silicone breast implant company received FDA approval. Cohesive breast implants, or "gummy bear" implants as they are often referred to, are made of a highly cohesive silicone gel that maintains their shape.
Types of Implants
While there may only be three companies in the United States that have FDA-approved breast implants, there is no shortage of choices.
Saline vs. Silicone
In the United States, a woman must be at least twenty-two years of age to have silicone breast implants placed for breast augmentation. The FDA also recommends that women with silicone breast implants have an MRI done three years after their surgery and then again every two years to check the implant for a rupture.
Saline implants do not have these age limitations or MRI recommendations. When a saline implant leaks, the saline will simply be reabsorbed by the body and the patient will know that her implant has a leak because the breast will decrease in size as the saline is absorbed.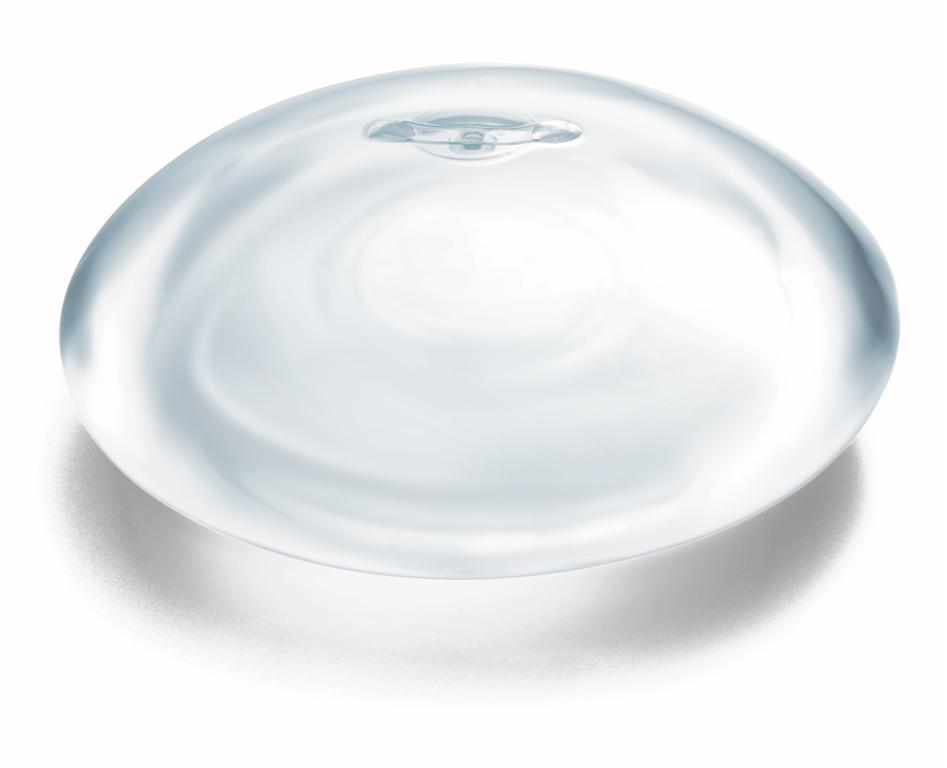 The benefit of silicone implants is that they are softer and in general give a more natural appearance. The choice between saline and silicone is one that should be discussed with your doctor and is individualized.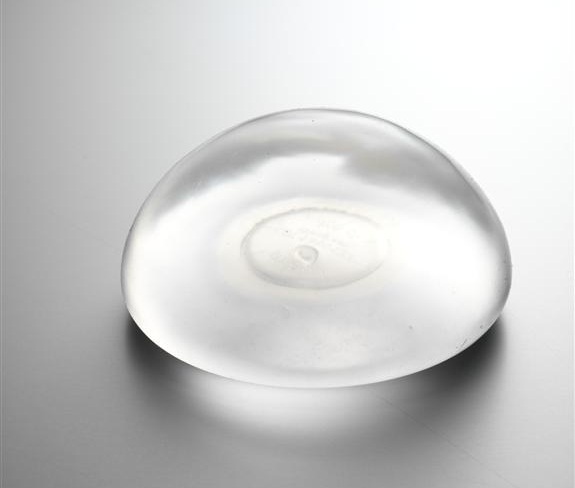 Shaped vs. Round
Shaped and round implants are another set of options that patients have when selecting their implant. The shaped implant was initially designed to give patients a more natural contour with a smooth slope in the upper pole of the breast. However, only some patients actually notice the difference.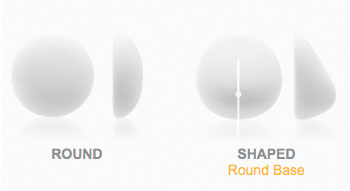 The shaped implants can occasionally change positions. When that happens, revision surgery is needed to place the implant back into the correct position. This does not happen with the round implant because the shape of the implant does not change if its position changes.
Smooth vs. Textured
The next category is whether implants are smooth or textured. Texturing for the breast implant was initially introduced in attempt to decrease the rate of capsular contracture around the breast implant; however this only seems to be true when the implant is placed in the subglandular position.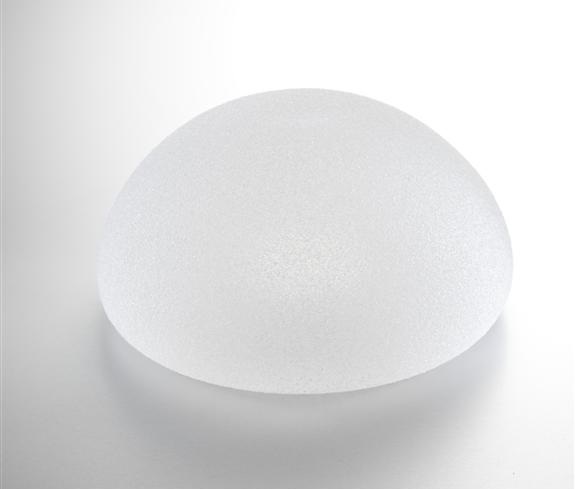 When the implant is placed in the submuscular position it does not appear that texturing implants provides any benefit in preventing capsular contracture. Shaped implants are textured as this minimizes the chance that the implant will rotate because the tissue surrounding the breast will adhere to the implant.
Traditional Silicone vs. Form Stable Silicone
Form stable implants have been around since 1993, but until recently, in the United States, they were only available to patients participating in a clinical trial.
The form stable implant is what is occasionally referred to as the gummy bear implant. This name comes from the idea that if the implant is cut in half it still maintains the gel inside the implant similar to a gummy bear.
The theoretical benefits of the form stable implant are that if the implant ruptures, the silicone will stay in the implant. The second benefit is that in thin patients, using this type of implant may decrease the amount of rippling that can occur. As our experience in the U.S. grows with these implants, it will be easier to decipher who would most benefit.
Summary: Breast Implant Choices Depend on Several Factors
Breast implant selection is an integral part of the process when deciding on a breast augmentation. Fortunately, most plastic surgeons with guide you through the process as the implant choice is often dependent on several factors including body type, method of implant placement, patient desires and current breast tissue.
There is no single implant that is best for everyone, but hopefully this article gives you some information that can be a framework to have a discussion with your surgeon.
(published July 2, 2012)

Johnny Franco, M.D., earned his Doctorate of Medicine from the University of Texas Medical Branch at Galveston. Dr. Franco served his residency in Plastic Surgery at Saint Louis University School of Medicine, finishing as head resident. Fluent in both English and Spanish, Dr. Franco has become part of the team of cosmetic surgeons at Miami Plastic Surgery, where you can get more information on Form Stable Silicone Implants, or schedule a personal consultation.