Thursday, November 30th, 2023
by Dave Foster, Personal Trainer

A great way to begin an exercise plan is to get your hands on some used exercise equipment. It's much easier to get in shape when you have an exercise machine or dumbbells nearby so that you can work out anytime you want.
There is an abundance of used exercise equipment for sale, so the important thing is to decide on the best exercise equipment for your needs. For instance will you be focused on weight lifting or bodybuilding? Or do you want a stairmaster or treadmill so that you can burn calories with cardiovascular workouts?
Buying Used Exercise Equipment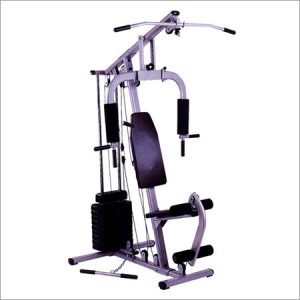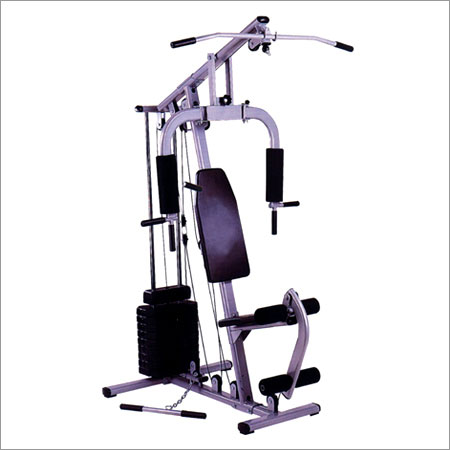 When buying used gym equipment, the first thing to ask yourself is, "who is the fitness equipment manufacturer?" Is it a reputable and trustworthy company? Try to stick with well-known manufacturers like Bally, Cybex, Nautilus, Precor and Life Fitness who have a good reputation for reliable exercise equipment.
The second thing to consider is where are you planning to use your used fitness equipment? Do you have a big enough room to hold a bench and a set of free weights? Might it be a better idea to purchase a compact home gym that won't take up too much space?
Used Treadmills
When purchasing a used treadmill, be sure to find out how it was used by its former owner. If it's a treadmill from a California health club, then it probably has received thousands of miles of use already.
If you've got a favorite treadmill at the gym, then you're probably going to want to buy the same model. Popular treadmill brands include Precor, LifeSpan, ProForm and Exerpeutic.
Make sure that your treadmill is built specifically for walking or for running, depending on your exercise routine. It's also important to choose a high quality motor and deck.
If you are planning to use your treadmill every day, choose one with a strong motor and continuous-duty horsepower. The treadmill deck should be heavy-duty and able to withstand a lot of punishment, particularly if you'll be running on it.
A heart rate monitor and adjustable speed controls are also nice features for any treadmill to have. You should also be able to adjust the incline to make your workout harder, along with the ability to program your workout intensity and number of calories burned.
Used Exercise Bikes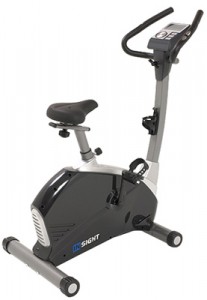 Exercise bikes can help you get in shape fast, and are one of the most reliable kinds of used fitness equipment. Used exercise bikes are one of the most coveted items for people looking for used gym equipment in Boston, because they can fit into a studio apartment to allow quick workouts at home. For people who prefer to exercise outdoors, mountain biking is a good way to stay fit.
Used Weight Lifting Equipment
There are many varieties of used weight training equipment for sale. If you have a truck to carry equipment like dumbbells, barbells and weight plates, you can cut down on the cost of shipping. A home gym is a good way to save money on a health club membership.
Weight lifting equipment is typically used in professional gyms and training centers. Also known as "commercial gym equipment," it's normally higher quality and can withstand a lot more weight and heavy use when compared to the "general" sort of gym equipment found in private homes.
Some good examples of commercial gym equipment that you can buy used for your own personal gym include Smith machines and squat racks. If you take your time, you can find used equipment in good condition that will make your home gym the envy of your neighbors.
Where to Buy Used Fitness Equipment
A great place to get a good deal on used exercise equipment is at a health club in your city. Used gym equipment in Los Angeles is often cheap because the health clubs regularly upgrade their fitness equipment and machines. The old fitness machines can often be bought at low prices.
If you live in a large city like New York or Chicago, used exercise equipment can be found at yard sales or on the internet. Check the local newspaper for a used rowing machine or Stair Master. For those who prefer to exercise outside, mountain bikes are a great way to get in shape.
Problems with Used Exercise Equipment
You can save money when you buy used gym equipment, but there also potential problems you need to consider. One of the biggest problems is that used exercise equipment does not come with a warranty. If the equipment breaks down, then it's your responsibility to repair it.
When you buy good used exercise equipment, you can often use it for many years without any trouble. If you shop carefully and do your research, you will be able to fill your basement with almost new exercise machines to lose weight and get in shape. So go ahead, build your own home gym today!
(published June 14, 2011)