Friday, June 2nd, 2023
by Dr. Mark Henderson

Abdominoplasty or "tummy tuck" surgery takes approximately two hours. After the tummy tuck is completed, you will be placed in intensive care for 24 to 48 hours in case there are any complications. Abdominoplasty is considered to be major surgery, so it's important to choose a good tummy tuck doctor.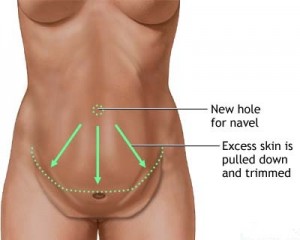 After the abdominoplasty, you must stick to to a strict schedule of bed rest and recuperation. For the first week after a tummy tuck, pain and swelling can be significant.
Physical activities after a tummy tuck will be limited to gentle walking in order to maintain normal blood flow. It's important to promote healthy circulation so as to prevent blood clots from forming.
When your bandages are removed after a week to ten days, you will start wearing a special type of control underwear. This compression garment will help to control swelling after a tummy tuck, and will need to be worn for several weeks.
How Long is Tummy Tuck Healing Time?
Tummy tuck healing time is normally two months or more, and you may feel tired and frustrated along the way. Numbness in the abdominal area after a tummy tuck should gradually diminish as time goes by.
Tummy tuck recovery time can be as long as a year, with regular check-ups taking place every three months or so. Your cosmetic surgeon will make sure that you are healing properly and give you some exercises to do to regain flexibility after abdominoplasty.
Will a Tummy Tuck Leave Scars?
Scarring that appears after tummy tuck surgery is usually minor and will fade over time. Choosing a cosmetic surgeon with experience in abdominoplasty often gives a more satisfactory result.
Treatment to minimize scarring can usually begin 10 days or so after surgery. Techniques for reducing or eliminating tummy tuck scars may include the application of vitamin E or silicone sheets to the incision areas.
There are also creams and laser treatments that will help reduce scarring after the surgery, but again, the skill of your doctor remains the most important factor. Look at before-and-after photos of other patients so that you will have a better idea of what sort of result to expect from an abdominoplasty.
Tummy Tuck Pain Management
If you are considering a tummy tuck, it's important to understand that it is a very painful procedure with a fairly long recovery time. People recovering from a tummy tuck normally experience numbness and tenderness in the abdominal area, and may find it hard to stand up straight for a few weeks.
How long will it take to return to a normal lifestyle? It all depends on how well the healing process goes, and this varies with the individual.
The most painful period will be the first 24 to 48 hours after your surgery. Your doctor will give you pain medication, which you must take as prescribed.
The above-mentioned compression garment will help ease some of the pain by providing support for your abdominal area. Because you may temporarily experience some loss of sensation in the area of the surgery, be careful not to cut off vital circulation by making the garment too tight.
Most people who undergo a tummy tuck are able to return to work within ten days. However, great care must be taken to not stress the abdominal area in any way. Any sort of abdominal exercises or alternative health practices like intestinal cleansing should be avoided for several weeks.
Typically, gentle walking is the only type of exercise allowed during the early stages of tummy tuck recovery. Walking for short distances can stimulate blood circulation and is vital to support the healing process.
Tummy Tuck Recovery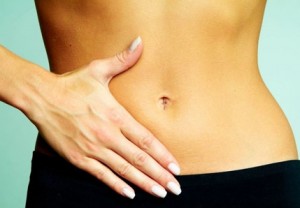 The key to recovering well from an abdominoplasty is to take things slowly and not try to do too much, too soon. Be gentle with yourself and don't rush your recovery.
Don't hesitate to ask your doctor for additional pain medication, and make sure that you get plenty of rest to speed the healing process. You will be in a lot of pain at first, so you should have someone with you during the first week at home as you recover from your tummy tuck.
Most tummy tuck patients will require the use of a drain during the first few days after their surgery. The purpose of a drain is to direct excess fluid away from the incision and out of the body. The drain is normally removed after three to seven days.
You will probably need someone to help dress you and prepare your meals during the early stages of your recovery. Wear loose-fitting clothing and have ice packs and lotion nearby to combat swelling. Rest assured that after the first week or so, recovery will become easier with each passing day.
Patients can usually start doing some form of light exercise four weeks after surgery. However, more strenuous exercises such as sit-ups or weight training should be avoided until two months after surgery, and definitely not until your doctor says it's OK.
(published June 15, 2011)