Friday, June 2nd, 2023
by Kristin Kirkpatrick, Registered Dietitian

None of us like cold and flu season and we often try to do things to help prevent getting that horrible cold or that horrible flu. We exercise, we eat right and we make sure we get enough sleep.
But it's also important to boost our immunity by getting some key vitamins and minerals from foods that we include in our daily diet. One way we can boost our immunity is by eating things that are high in zinc.
Zinc and the Common Cold
Zinc has been shown to reduce the duration of the common cold and a couple of good sources of zinc are oysters and pumpkin seeds. So when you take out that pumpkin and carve it, you'll want to make sure that you save the seeds. You can bake them and consume them later on!
Another great thing to include when we are trying to ward off that cold or flu is B vitamins. These vitamins are prevalent in whole grains, so if you include some 100% whole grain products in your diet at breakfast, or have a whole grain roll with dinner, you'll be setting yourself up for preventing that cold or flu bug.
Good Sources of Vitamin C
We've all heard that Vitamin C is very helpful in warding off cold and flu, but often times we don't know where we can get Vitamin C. Some great sources of vitamin C are spinach, tomatoes and citrus fruits like oranges or limes.
More excellent sources of vitamin C include parsley, broccoli, bell peppers, strawberries, lemon juice, papaya, cauliflower, kale, mustard greens and Brussels sprouts.
Flavonoids Help to Boost Immunity
In addition to that, flavonoids have become very helpful and very protective to our immune system during the winter months. If we look for sources of flavonoids, we find that onions and garlic are terrific sources – as well as being fabulous for our immune system.
Other foods high in flavonoids that people can enjoy are dark chocolate (70% or higher cocoa content so that you get the full antioxidant benefit) and red wine. Green tea would be another example of something that is very high in flavonoids.
You don't have to rely on things like medications – we can get all the benefits of the nutrients we need with whole foods. Hopefully I've shown you a few examples today of healthy foods you can easily include in your diet that will keep you healthy during cold and flu season.
(published September 26, 2012)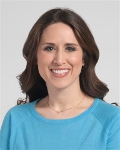 Kristin Kirkpatrick is a registered dietitian and wellness manager for the Cleveland Clinic Wellness Institute. She is a regular contributor to the "Doctor Oz Show" and provides expert opinions for several major magazines as well as media and web outlets. Kristin has been helping individuals reach their personal health goals for over 12 years and her specialties include weight management, nutritional genomics, dieting on a budget and community-worksite wellness. For more information about Kristin, visit www.clevelandclinic.org/wellness.