Thursday, March 23rd, 2023
by Kristin Kirkpatrick, Registered Dietitian

Weight-bearing exercise and a calcium-rich diet are vital for keeping our bones strong throughout our lives. Foods like milk, cottage cheese and yogurt are traditional sources of calcium that should be included in most people's diet.
Calcium is not only good for bones, but also ensures the proper functioning of the body's muscles and nerves. The body absorbs calcium until well into our 30's, creating a storehouse that the body can draw from as it ages.
However, many people don't realize that they can also strengthen their bones through plant-based sources of calcium. Check out the following video for more details on how to get calcium from plant-based sources:
For people who are lactose intolerant or vegans, there are several non-milk alternatives for your cereal in the morning. And foods like tofu and sardines are also wonderful sources of calcium.
One other important point is to avoid foods that may cause your body to lose calcium. Phosphoric acid, found in coffee and soft drinks, is believed to deplete calcium and lower bone density.
Remember that good bone health comes from not just traditional calcium sources, but also from plant-based sources. Add in weight bearing activities and an overall healthy diet, and you are well on your way to protecting yourself against osteoporosis.
(published July 11, 2012)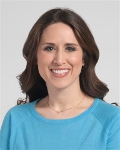 Kristin Kirkpatrick is a registered dietitian and wellness manager for the Cleveland Clinic Wellness Institute. She is a regular contributor to the "Doctor Oz Show" and provides expert opinions for several major magazines as well as media and web outlets. Kristin has been helping individuals reach their personal health goals for over 12 years and her specialties include weight management, nutritional genomics, dieting on a budget and community-worksite wellness. For more information about Kristin, visit www.clevelandclinic.org/wellness.