Thursday, March 23rd, 2023
by Michelle Taylor, Diet Counselor

The Six Week Body Makeover weight management program is available for those people who need a comprehensive set of resources to support their individual weight loss goals. The package comes with a variety of books, videos and guides to meet the needs of all kinds of dieters. Championed by Michael Thurmond, this diet program has the following main components:
Start by filling out a questionnaire to identify your type of metabolism.
After that, learn to "reprogram" your metabolism for optimal fat burning.
Finally, eat foods that match your unique metabolism and achieve rapid weight loss.
The basic principal behind this diet plan is that through the process of understanding your individual body type, its unique problems, and defining your ultimate goals, you will achieve weight loss success.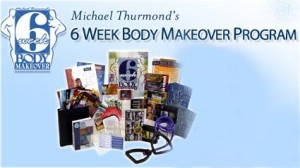 Proponents claim that you will actually exercise less and still reshape your body in as little as six weeks, losing as much as thirty pounds during that time. When your six week body makeover is complete, you will learn the best ways to keep the weight off in the months and years ahead through better diet and exercise habits.
The Six Week Body Makeover program gives you an eating plan for each meal that is designed for your individual metabolism. When followed  properly, you should lose up to 30 pounds in six weeks. By eating the ideal foods in the right combinations and at the right time of day, your metabolism will speed up.
Six Week Body Makeover Eating Plans
The program begins by identifying your metabolism type and categorizing it as Type A, Type B, Type C or Type D, and then suggests a meal plan based on your metabolism type.
Type A Meal Plans:
Body Type A has the slowest metabolism, and individuals with this body type have likely always struggled with excess weight. The Six Week Body Makeover plan recommends that Type A bodies eat a diet of lean meats such as chicken and turkey, and fish such as halibut and cod. Type A dieters should shun carbohydrates, such as fruit, starchy vegetables, pasta and processed grains. A sample type A meal is grilled cod, roasted new potatoes and spring vegetables.
Type B Meal Plans:
Type B dieters are characterized as being able to build lean muscle. However, they still have a slow metabolism and should therefore avoid complex carbohydrates such as potatoes, yams, rice and unrefined pastas. Recommended foods include turkey, chicken, shrimp, crab, tuna, brown rice, grapefruit and egg whites. A 6 week body makeover sample menu for Type B bodies includes egg whites and grapefruit for breakfast, tuna and lettuce for lunch and chicken breast, brown rice and mixed vegetables for dinner.
Type C Meal Plans: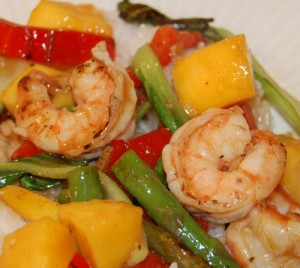 Body Type C is similar to Type B, but Type C has a faster metabolism. Like Type B, Type C bodies also build lean muscle easily. A Type C sample meal plan features more carbohydrates than the A or B plans. A typical meal would include chicken and shrimp, stir-fried with mixed vegetables.
Type D Meal Plans:
Body Type D is marked by a slow metabolism and lack of significant muscle mass. Thus, the Type D diet includes an emphasis on red meat for protein. Body type D people should avoid simple carbohydrates found in fruits and processed grains. A sample menu for Body Type D features oatmeal, egg whites, lean steak, fruit, chicken breast, rice and mixed vegetables.
Will the Six Week Body Makeover Work for You?
Some dieters respond well to highly structured diet plans, but others do better when their health and wellness plan is customized to cater to their unique needs. That's a big reason why the body makeover diet plan seems to be so effective.
A lot of planning and preparation is required, but menus and serving sizes are defined, and Michael Thurmond body makeover recipes are provided. The menu includes abundant fish and poultry, as well as morning and afternoon snacks.
The Six Week Body Makeover program is intended for those willing to commit to the plan for six weeks. There are several components in the weight management package.
These include a Quick Start Program, a Customized Eating Plan, Customized Recipes, a Personalized 18 Minute Body Sculpting Program and a Living Lean Program. Other information includes diet guides, fitness resources and other materials in support of the plan.
Dieters can order the 6 Week Body Makeover Program and the variety of health and wellness resources online. The products can be ordered online directly through the official website.
The Six Week Body Makeover package comes with lots of information to support weight loss goals. Given that the program is a customizable weight loss plan may appeal to dieters who have failed in the past with a one-size-fits-all approach to dieting. Optifast success stories seem to follow a similar pattern.
Complaints about the Body Makeover program have been that there is too much food preparation involved, or that the exercise programs were not effective, but these are not widespread. The most important thing is to stick with the program until the end, so that the full benefits can be realized.
(published January 2, 2010)