Thursday, November 30th, 2023
by Judy Weitzman, Diet Coach

Whether you have ten pounds to lose or a hundred, which diet plan is best for you? When you go online to research this topic, there are so many options and opinions. Where do you start?
In my opinion, any weight loss program works if you follow it. And more importantly, you need to make sure the program you pick works with your lifestyle.
Also try to look for one that has some type of maintenance program to ensure the weight stays off for good once you reach your goal.
Unfortunately, there is no "magic pill" for losing weight. It all comes down to the basics, which means eating less and moving more.
How to Choose a Weight Loss Plan that Works
There are some fundamental factors that you should look for when seeking out the best method of weight loss for you.
Many studies have been done in regards to what works best when fighting the battle of the bulge. Here are few:
Tracking your food on a daily basis helps you to eat more mindfully.
Eating breakfast helps you eat less throughout the day.
Being accountable to someone is why it helps to participate in some type of diet program.
Setting goals and writing them down is another way to ensure weight loss happens.
In reviewing numerous weight loss programs, I have found that the bottom line is eating fewer calories.
Some programs like to eliminate food groups and later re-introduce them. Others just flat out eliminate food groups forever.
In my opinion, unless omitting dairy, meat or grains is medically beneficial to your long-term health, it is better to eat anything that is natural and healthy.
If you want to eliminate anything, it should be processed foods.
Pros and Cons of Popular Weight Loss Programs
Of the more popular weight loss programs, here are their descriptions and some of the pros and cons about each one.
Please note that these programs encourage you to be active but don't offer exercise at their facilities.
Weight Watchers®
Weight Watchers (WW) is probably the most recognized 'brand' of weight loss out there and it has been around for forty plus years.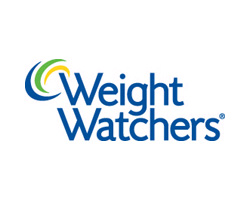 They basically count calories but use a 'point system' that is adjusted for your gender, height, weight and age. The WW program encourages eating more fruits and vegetables because they have more fiber and are more filling.
Weight Watchers offers weekly meetings their clients attend for additional motivation and to weigh-in. They claim you should lose about two pounds per week. They also have an online program.
Pros: This is a balanced and healthy way to lose weight.
Cons: Some people don't like weighing in front of others, which is how they do it at their meetings.
Jenny Craig®
Jenny Craig (JC) is all about portion control and they do it by selling you the food in pre-packaged meals. You can pick your favorites and over the years it seems the food keeps getting better.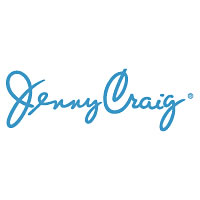 They have their clients come in weekly to meet with a nutrition counselor who also weighs them.
When the client achieves their goal weight, they offer a maintenance plan where you are weaned off of their pre-packaged foods and you learn to eat your own food.
As part of the Jenny Craig plan, you do add fresh produce to your meals.
Pros: This program is very easy to follow and they project about a 2 lb. weight loss per week. They are constantly training their staff to ensure great customer service.
Cons: It is more expensive, since you are buying your pre-packaged food from them.
South Beach Diet
Dr Arthur Agatston, a cardiologist, developed the South Beach Diet program because he didn't feel his patients were achieving the results they needed from the American Heart Association diet.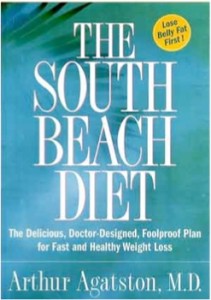 In the 1990s, it was all the rage and has continued to be a best selling book and diet plan. The South Beach organization offers great recipes and it is pretty easy to follow.
The premise is to eat good carbs and good fats. The first two weeks are very low in carbs and after the first two weeks you add in some fruits and grains.
Pros: Carb-restricted plans have proven to have good results in the short term (great kick-start in the first two weeks), plus South Beach offers a huge data base of recipes for their participants.
Cons: Long term success (more than a year) is rare. The advantages of eating a carb-restricted diet tends to disappear over time. Plus many people keep repeating the first two weeks and not following the plan as it was designed.
Exercise and Portion Control are Key to Losing Weight
Whatever diet plan you chose to follow, make sure it works with your lifestyle and remember that how much (or actually, how little) you eat is how you lose weight.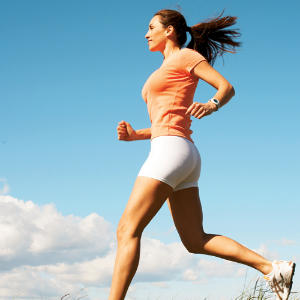 Exercise is important, aids in stimulating your metabolism and helps you to maintain your weight once you reach your goal. Exercise also helps to firm and tone your body.
However, it takes an enormous amount of exercise to erase what you consume. Find a form of exercise you enjoy so you will be more likely to continue the behavior.
Depending on your lifestyle, different diet plans bring different pros and cons "to the table." Bottom line: you need to eat less and move more.
Weight Loss Success: Hold Yourself Accountable
One of the best things you can do when you want to lose weight is to find a buddy or a coach to work with you. Accountability is huge in achieving success.
Another way to be accountable is to put an app on your phone that tracks your food. There are many apps to choose from and most of them give you motivation during the process.
Being accountable to a coach or friend might be more powerful but technology can be great, too. Best of luck to you!
(published September 11, 2013)

Judy Weitzman, known as "Diet Coach Judy," has experience in the weight loss industry that spans more than 30 years. She is the author of How to Eat When Life Gets in the Way. Besides her professional experience, she lost 50 pounds nearly 30 years ago and has maintained her lower weight. Judy has successfully helped her clients lose weight and keep it off by helping them change their behaviors. Each program is individualized and the daily support she offers helps ensure her clients' success. To learn more about Judy, visit her website at www.dietcoachjudy.com.