Monday, September 25th, 2023
by Jennifer Edwards, Career Counselor

If you are interested in a career as a nutritionist or dietitian, then the first step is to begin taking courses in nutrition and work toward a degree in this field. Society is learning the importance of taking care of one's health due to the prevalence of junk food and other unhealthy lifestyle habits.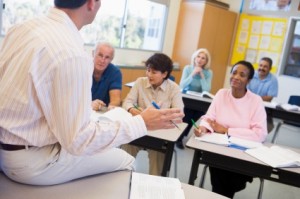 Classes about nutrition teach people how to lead a more healthy lifestyle by paying attention to what one eats. For example, a healthy, low fat diet with a controlled intake of calories reduces the risk of contracting certain illnesses, among them serious diseases like cancer.
When a person puts into practice basic diet education principles, they will feel and look better, have more self-confidence and develop a more positive attitude about life in general. Information is power, and when someone learns how to eat properly and consume the right vitamins and minerals, the positive lifestyle change can be profound.
If you are looking to get started with a nutrition course, there are a wide variety to choose from. Whether it's a class in nutrition for kids, adults or seniors, you should be able to enroll in a school in your community – or perhaps in an online nutrition course.
Take a Course in Nutrition
A well-planned nutrition education curriculum will teach you all about the impact of different foods on the human body and the importance of specific nutrients. As you learn more, it's only natural to also become more aware of your own food choices.
This type of study can teach you how different nutrients impact the body, and how to make sure you are getting all the essential vitamins your body needs. Studying nutrition will give you the skill to be able to prepare a proper and healthy diet plan for a variety of health conditions and circumstances.
By doing workshops in proper food preparation, you will learn how to make meals under safe and sanitary conditions. Proper food serving will also be stressed, so that you can prepare meals with confidence.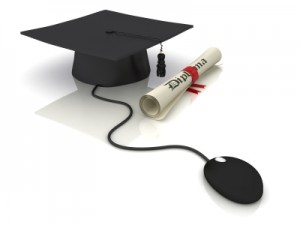 By acquiring sufficient knowledge about the advantages and disadvantages of proper diet and eating habits, you will be able to motivate your clients to make the right kinds of food choices. If you are able to absorb the fundamentals of what to feed your body in order to reach peak health, you will be able share this knowledge with others in the future when working as as dietitian or nutritional counselor.
Try to surround yourself with folks who want to be healthy and desire to break free from bad eating habits. You may find that other students majoring in nutrition will share with you a desire to help others learn how to become healthy.
Community colleges can be a great place to study nutrition, and there are usually classes taught in the evenings. Online nutrition seminars can also be a great way to educate yourself on the basics of healthy eating and what vitamins and minerals the body needs to function effectively.
Nutrition and Dietetics Courses Online
The issues of nutrition and health are becoming more and more important for society, and thus there is a growing demand for specialists in these fields. Online nutrition and dietetics courses can provide students with the knowledge and skills to work in a range of occupations in private, business or government settings.
Career opportunities for graduates with degrees in these fields include state and local government, research institutes or universities, food and retail industries, schools and community health centers, state and federal health departments, sports nutrition, health services management, corporate nutrition, health and nutrition journalism, and many more.
A degree in nutrition earned online involves home study through online e-learning courses. This means you can study the entire course from the comfort of your own home, at a time and a pace that suits your particular lifestyle.
An internet nutrition course should provide education in areas that include nutrients and the digestive system, weight control and weight management, diets for various ages and conditions, and vitamin and mineral supplements. Graduates of such a course are prepared to get a job in the nutrition field, and to begin advising clients on how to live more healthy lifestyles.
One of the most rewarding aspects of working as a nutrition specialist is seeing your patients become healthier and happier as a result of your nutritional advice. Through your knowledge, you are able to help them achieve their goals of permanent weight loss and greater overall health.
Getting a degree in nutrition or health management can be a great way to begin what for many people is a rewarding and fulfilling career choice. Most dietitians and nutritionists feel like they are helping people to improve their lives, which in turn leads to a high level of job satisfaction.
(published November 15, 2011)