Friday, June 2nd, 2023
by Mary Perkins, Nutritionist

It's no secret that a large percentage of children fail to eat properly these days. In fact, the poor eating habits of kids is one of the major reasons for the current epidemic of obesity-related illnesses in children today.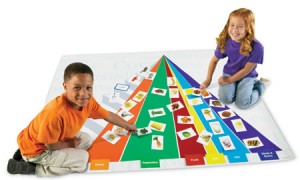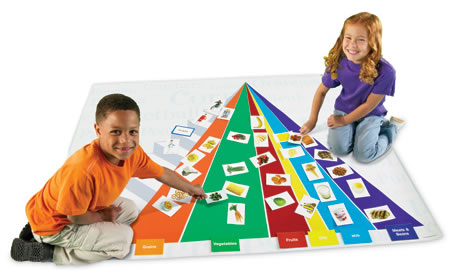 Parents often struggle to teach their children about the importance of proper nutrition and eating habits. Online nutrition games for kids can be a great way to get kids to eat better. Nutrition games for kids can make eating right both interesting and fun for the entire family.
Every kid enjoys playing and having fun. However, kids often do not associate playing with learning. Instead they may associate learning with negative things like doing homework or being scolded by the teacher. Teaching kids about nutrition is no different.
The simple fact that kids must attend school is another reason they may have negative associations with learning. When kids feel like they are being "forced" to do something, they usually end up resisting. Youngsters prefer to play and have fun instead of being made to eat their vegetables.
Whenever a child has a negative experience at school, it reinforces the impression that learning isn't fun. That's why teachers can have a lot of success if they can find a way to make learning interesting and fun. This is particularly true in the area of childhood nutrition.
Childhood obesity is a growing problem in the United States, but fortunately experts are beginning to understand how to reduce obesity and weight problems in children. One of the best things parents can do to lower the risk of childhood obesity is to give their kids fruits and vegetables every day and to choose milk or water over soda pop.
Getting enough physical activity – which means at least an hour a day for both kids and parents – is also vital in order to maintain a healthy weight. At the same time, while maintaining a healthy weight is important, it's better for parents to model good attitudes toward food and fitness by enjoying fruits, vegetables, and physical activity for their own sake.
Making Nutrition Fun for Kids
There are many nutrition websites for kids that teach kids about healthy eating habits. For example, most children do not have an interest in the food pyramid. But if the pyramid is part of a game, it can be an enjoyable way for kids to learn about the different food groups.
If you do an internet search for the term "nutrition games for kids," you will find a variety of health websites for kids that are tailored to young minds. Many of the nutrition games and activities are interactive, and help children learn about proper eating habits.
The best health websites for children combine basic nutrition information with kid-friendly illustrations and games to make learning about healthy eating fun and interesting. Health educators and medical professionals often write nutrition articles on child nutrition websites to help parents get the information they need.
Nutrition Games Online
Nutrition games for kids online can be a fun way for children to learn about the five food groups and the nutritional benefits of eating healthy meals. The importance of breakfast is emphasized, and healthy food combinations are explained in easy-to-understand terms.
Online resources for fun nutrition games for children include interactive nutrition tools and tips for parents to promote a healthy lifestyle for the whole family. Nutrition education websites give children and their families the knowledge they need to make healthier food choices. Health topics like ocular nutrition are also covered.
With so many youngsters suffering from poor eating habits, it is important for them to learn about the foods that are good for them. Fun online nutrition games for children can teach them the importance of proper eating habits through interactive learning they can enjoy.
There are a variety of free online learning games for children to teach them about nutrition and healthy eating habits. Interactive games and tools to teach children and teens about nutrition, exercise and where their food comes from can be played on either home or school computers.
While these sorts of online nutrition games are fun for kids, parents and teachers also like them because of their educational value. Free online kids' nutrition games and activities can help parents to lay the proper foundation for raising healthy children.
Utilizing these online tools helps teach kids about smart breakfast choices, the MyPlate.gov guidelines and how much physical activity they need to stay healthy. A combination of kids nutrition games and related activities will children to be more aware of what foods they are eating and the importance of staying physically active.
One of the benefits to children of playing these games and activities is that they can apply the lessons learned to real life. After learning about MyPlate, kids can try to build a meal by choosing foods from a variety of food groups, based on the MyPlate guidelines.
(published July 25, 2011)