Thursday, June 1st, 2023
by Ann Morris, Diet Counselor

A new dietary supplement which contains compounds from red raspberries has been touted by some diet experts as the "new fat burner." Called raspberry ketone, it is what gives raspberries that distinctive smell we all love.
Raspberry ketone is commonly used to enhance flavor and while it's been promoted as a natural compound, many of the raspberry ketone products sold today are actually synthetically made. Raspberry ketone occurs naturally in only very small amounts, so diet supplement makers have to produce it in a laboratory.
Dr. Oz Calls Raspberry Ketone a "Fat Buster"
For those persons trying to buy raspberry ketone supplements, the truth is that they have become hard to find since Dr. Mehmet Oz famously called raspberry ketones a fat-buster and "The Number One Miracle in a Bottle" on his popular TV show.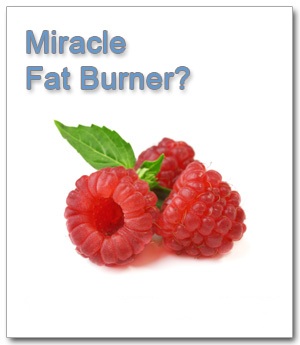 Doctor Oz told his studio and television audience that, "I never understood how powerful raspberry ketone could be." A variety of fitness experts also describe the compounds in raspberry ketones as very healthy with no side effects and say that raspberry ketone pills help the body to "burn fat easier."
Many people who follow a healthy diet and are trying to manage their weight are hoping to getting better results from taking a raspberry ketone supplement. Regardless of its effectiveness, nutritionists still say there is no substitute for regular physical activity and eating a proper diet.
Japanese researchers in 2005 found that raspberry ketone given to mice helps with the breakup of fat cells. Korean researchers reported in 2010 that raspberry ketone increased the secretion of adiponectin in mice, a hormone that regulates the processing of fats and sugars in the bloodstream.
However, some obesity experts say that animal studies alone are not enough for scientists to say how raspberry ketones work in humans. They worry about the absence of human studies establishing raspberry ketones' effectiveness and safety.
How Raspberry Ketones Help to Burn Fat
Understanding how the body's metabolism works is the key to understanding how raspberry ketones work to help a person lose weight. Begin with the basic fact that human beings consume carbohydrate, protein and fat on a daily basis.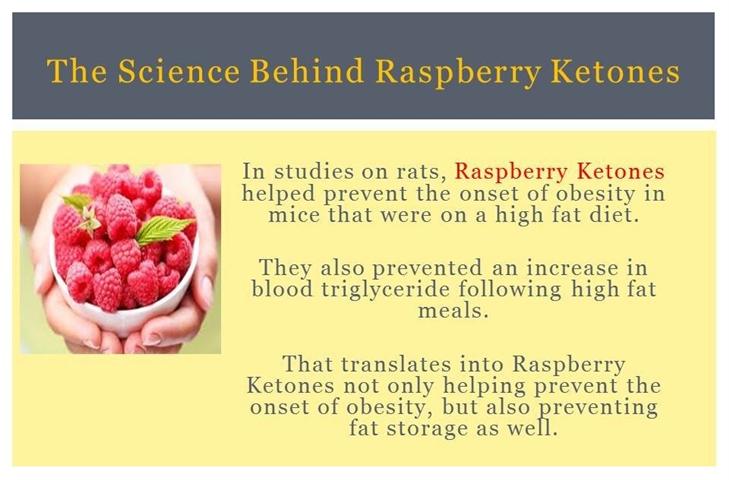 Of these three food groups, carbohydrates and sugars are metabolized the fastest and then converted in to glucose. Glucose is the body's essential energy source. Body cells burn glucose in the presence of oxygen to produce energy while using protein to carry out essential repairs on other parts of the body.
On the flip side, fat is stored by the body in the form of glycogen. This storage process serves to protect the body in case of a lack of food. Most people eat much more fat than is actually needed, resulting in fat deposits on the stomach, thighs, buttocks and hips.
When you are dieting, the body recognizes that it is starving and accesses the stored glycogen, breaking it down to make glucose and ketone bodies which are now used as body fuel. Raspberry ketones taken in supplement form help the body to start burning stored fat as fuel.
One of the benefits of raspberry ketone is that it may actually accelerate the process of weight loss by breaking up fat deposits more quickly. By taking extra raspberry ketones, the body starts using them exclusively for fuel.
Dieters can thus adopt a low-carbohydrate, high-protein diet in conjunction with exercise to speed up the process of losing weight.
Raspberry Ketone Supports Diet and Exercise
In order to lose weight, the formula for success is a low fat diet and regular exercise. But with today's busy lifestyles, most of us can't afford to spend hours in the gym. And being hungry all day long isn't an appealing prospect, either.
Taking raspberry ketones helps to boost the body's metabolism. By increasing the body's temperature, it acts as a natural thermogenic weight loss solution. Simply put, it's a fat-buster!
Raspberry Ketone Reviews – What's the Best Raspberry Ketone?
There are several recommended brands of of raspberry ketones. Here are a current top five:
Raspberry Ketone Lean Advanced
Hi-Tech Pharmaceuticals Raspberry Ketones
Raspberry Ketone Plus+
Raspberry Ketone Max
Raspberry Ketone Lean
The above are available at stores like Wal-Mart, Walgreens, the Vitamin Shoppe, Amazon and GNC online.
How Much Raspberry Ketone Should You Take?
How much raspberry ketone should a person take? Most supplements come in 100 milligram size, although raspberry ketone 500 mg is also available. Dr. Oz recommends that you should start with a 100mg capsule at breakfast. Weight loss expert Lisa Lynn suggests that if you don't see the results you want, you can take another 100 milligrams at lunchtime.
There are few if any reported side effects from taking raspberry ketone, and the dangers are minimal. Nevertheless, be sure to take your time, do your research so that you can find a quality pure raspberry ketone supplement from a reputable vitamin supplier.
Remember that you should only use take diet supplements as part of an overall weight loss plan. While it can definitely help you achieve your diet goals, raspberry ketone won't work unless you combine it with an overall fitness plan that includes regular exercise and a healthy diet.
(published September 12, 2012)