Thursday, November 23rd, 2023
by Jennifer Edwards, Career Counselor

If you are seeking job fulfillment, then a career in nutrition should definitely be on your list. According to statistics, jobs in nutrition are expected to increase by roughly 10 percent over the coming decade.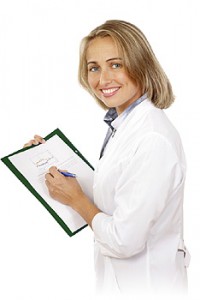 One reason for the abundance of nutrition-related jobs is that society is becoming more health-conscious. Moreover, people are developing a greater understanding of how disease can be prevented by means of proper nutrition and improved eating habits.
Our society continues to age, and the "baby boomers" are nearing retirement. Taking care of this group's health care needs will mean an increase in the demand for wellness professionals like nutritionists.
Many people don't realize that senior citizens also require dietary counseling, because eating habits change as one gets older. Nursing homes and senior care facilities will thus require more nutritionists and dietitians on staff in order to meet rising demand.
As the obesity crisis in America worsens, more and more people are developing life-threatening diseases. For example, type 2 diabetes can be controlled by following a strict diet designed by someone with training in this field.
Many Medicare patients may also require nutritional counseling. Medicare now pays for health counseling for people with conditions like diabetes. This is another sign of healthy job prospects for qualified nutritionists.
If you want to work as a nutritionist, be aware that a Bachelor's Degree is usually necessary. Dietitians and nutritionists also need to have licensing or certification issued in the state where they live.
Average Nutritionist Salary
The average wage for dietitians and nutritionists is around $50,000 dollars a year. Some nutritionists make as much as $80,000 per year, depending on the area of the country where they live and the particular institution where they are employed.
Indeed, the future appears bright for people considering a career in nutrition. This is because as the society continues to age, more people will require nutritional counseling and advice.
Health care facilities will also require dietitians and nutritionists to help them deal with the obesity epidemic which is afflicting Western society. Qualified professionals who can give diet and health advice to support community health initiatives will be sought in job markets across the country in the coming years.
Rewards of a Career in Nutrition
Proper eating habits should begin at a young age, but unfortunately for many people this is when poor dietary habits become ingrained. As a nutritionist, you will have the power to begin effecting fundamental change in people's lives.
Because you are helping people to improve their health and well-being, you will probably have a high degree of job satisfaction. The positive feedback from your patients will make you feel like you are making a difference in society.
Careers in nutrition can be incredibly varied. Examples include caring for in-patients in hospitals, working in the food industry, writing magazine articles or counseling professional athletes. A degree in nutrition can also prepare you for further professional or graduate study like dentistry or medicine.
A degree in nutrition can allow you to work in biomedical research, pursue a career in public health, or work for a food company. Nutritionists who have earned the professional credential of Registered Dietitian (RD) can also work in hospitals, clinics, wellness centers or health clubs.
What Does a Nutritionist or Registered Dietitian Do?
As a general trend, people are becoming more and more concerned about health and fitness. This has led to a growing demand for the skills and knowledge of a Nutritionist or Registered Dietitian.
These specialists are in great demand to teach and counsel people about healthy food selection and preparation, nutrition, and proper eating habits. Nutritionists work to assist both government and private agencies in setting policy and in developing and administering nutrition programs.
The U.S. Bureau of Labor projects that employment of dietitians and nutritionists will grow at a faster rate than employment opportunities in other professions in the coming years. Nutritionists and dietitians, in their roles as health professionals, serve to promote nutrition in a variety of settings.
Dietetics, the science of managing food and nutrition to promote health, has gained importance with the realization that poor eating habits can lead to many major diseases and poor quality of life. The job of dietitians or nutritionists is to help promote good health through proper eating habits.
Dietitians and nutritionists assist people in planning meals, counsel and educate them about healthy eating, and teach them about preparation of food items according to the principles of proper nutrition.
In conclusion, choosing this line of work may end up being one of the best decisions you ever make. Not only will you command a good salary, you will also be able to impact countless lives for the better with your knowledge of proper diet and how it can lead to better health.
(published December 15, 2011)