Thursday, June 1st, 2023
by Jennifer Edwards, Career Counselor

If you are feeling unfulfilled with your current career, then it may be time for a change. Finding the right career for you that matches your skill-set and personality can provide you with a sense of satisfaction and fulfillment.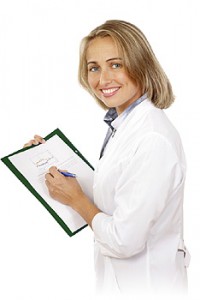 A career in nutrition can be enjoyable and fulfilling because you are helping people to improve their lives. Even better, the salary for a nutritionist can be attractive and make this profession something you will want to do for the long-term.
Getting an education in nutrition is the first step in acquiring the expertise you will need to work as a dietician or nutritionist. Once you have your degree and qualifications, you should be able to land a job with a good salary.
What Do Nutritionists Do?
Nutritionists are responsible for giving people proper diet and nutrition advice. They are health professionals who counsel individuals as well as the food industry as a whole. They are knowledgeable about the nutrient content of the food being served, including practical recommendations for better health.
Licensed dieticians have experience and current knowledge about the positive and negative effects of different foods on the human body. Such skills are in demand these days, and a degree in nutrition can lead to a satisfying career in this growing field.
These days, it seems everyone is becoming more concerned with taking care of their body and being careful about the kind of food they eat. This is one of the main reasons why a career in the nutrition field is attractive and in demand.
Given that there are a multitude of diseases and illnesses that require supervision of proper diet, nutrition professionals should see steadily improving job prospects. Cancer, diabetes, heart problems and obesity are conditions that require the professional advice and help of diet experts.
Average Salary: Dietitian vs. Nutritionist
A dietitian differs from a nutritionist in that dietitians must complete a 4-year course in nutrition and dietetics. They must also do an internship, and successfully pass a national registration exam.
Nutritionists are required to complete a food or nutrition-related courses but do not have to take a licensing exam. This is why dietitians have a higher salary than nutritionists – they have a license to counsel and make recommendations to their patients.
Nutritionists must graduate with a Master's degree in Nutrition in order to be permitted to specialize in fields like pediatrics as well as cardiovascular, renal and diabetic conditions. A job in nutrition most likely means you will be planning meals for schools, universities, hospitals, day care centers and nursing homes.
These health professionals analyze the nutritional needs of their clients in order to achieve better health and avoid sickness or disease. Part of the education process may include leading educational seminars and workshops at schools and elsewhere in the community to promote public health and proper eating habits.
The salary of dietitians and nutritionists normally ranges between $40,000 and $50,000 dollars a year in public health organizations. Nutrition researchers working in private laboratories can often command much higher salaries than those in the public sector, but the work may not be as satisfying.
Future Job Prospects for Nutritionists and Dietitians
Future job opportunities are good, especially for nutritionists or dietitians with specialized training, an advanced degree, or certifications beyond the minimum requirements. The employment of dietitians and nutritionists is expected to increase roughly 10 percent during the next decade, which is roughly the same average for all occupations.
Job growth in this field will result from an increasing emphasis in society on disease prevention through improved eating habits. An aging population that is growing in size should increase demand for nutritional counseling and treatment in hospitals, residential care facilities, schools, community health programs and home health care agencies.
Job opportunities will also result from the need to replace experienced workers who are reaching retirement age. Generally speaking, job opportunities will remain good for dietitians and nutritionists, particularly those who are licensed and registered as dietitians.
Job opportunities should be especially good in outpatient care facilities, offices of physicians, and food service management. However, dietitians and nutritionists without a bachelor's degree will have a tougher time landing a desirable position.
Nutritionists or dietitians specializing in renal and diabetic nutrition or gerontological nutrition will benefit from the growing number of diabetics and the aging of the population. These individuals will have some of the strongest job prospects going forward.
According to the American Dietetic Association, average yearly salaries for registered dietitians in 2005 were as follows: $60,200 in education and research; $60,000 in food and nutrition management; $53,800 in consultation and business; $50,000 in clinical nutrition/long-term care; $48,800 in clinical nutrition/ambulatory care; $45,000 in clinical nutrition/acute care; and $44,800 in community nutrition. Wages vary by years of experience, education level, and geographic region.
(published December 14, 2011)