Friday, June 2nd, 2023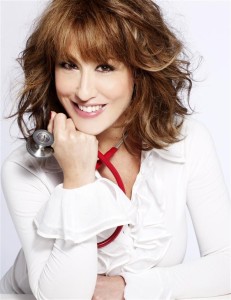 Dr. Suzanne Steinbaum is an attending cardiologist and the Director of Women and Heart Disease at Lenox Hill Hospital in New York City. She has done fellowship training in both Preventive Cardiology and Cardiology.
She attended the Kirsksville College of Osteopathic Medicine, the founding school of the Osteopathy, whose philosophical approach to healing incorporates a more holistic approach, along with traditional medicine, and is one of 18 D.O.'s in her family.
After receiving her post-doctoral degree, she trained at Beth Israel Medical Center in New York City, in both Internal Medicine and Cardiology, receiving her M.D. board certification in both, and became a Fellow of the American College of Cardiology. She was the Director of the Center for Cardiac and Pulmonary Health, for cardiac rehabilitation and lifestyle management at Beth Israel Medical Center in New York prior to joining Lenox Hill.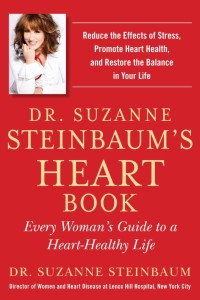 She recently released her book, Dr. Suzanne Steinbaum's Heart Book: Every Woman's Guide to a Heart-Healthy Life, teaching all women how to lead the healthiest lives by living from the heart.
She has been awarded a New York Times Super Doctor, and a Castle and Connelly Top Doctor for Cardiovascular Disease.
Dr. Steinbaum has devoted her career to the treatment of heart disease through early detection, education, and prevention. She has lectured nationally on topics of coronary artery disease, Women and Heart Disease, natural and alternative ways of treating heart disease and the prevention of heart disease.
She is often cited in magazines and newspapers and is regularly seen on network news health segments for ABC, NBC and CBS, CNN and FOX as a leading consultant in the field of women and heart disease, preventive cardiology and topics of lifestyle management.
She has written on topics of cardiac prevention and nutrition has been quoted in many publications and magazines, such as Self, Glamour, More, Fitness, The Wall Street Journal and Family Circle.
Dr. Steinbaum is a regular contributor to The Huffington Post, Dr. Oz, and Momentumnation.com. Her unique perspectives on health, wellness and overall vitality by living a heart-centered life can be found at www.srsheart.com.
You can also follow Dr. Steinbaum on Twitter and Facebook:
Twitter.com/DrSteinbaum
Facebook.com/DrSuzanneSteinbaum
(published September 19, 2013)