Saturday, November 25th, 2023
Judy Weitzman, known by her fans and clients as "Diet Coach Judy," is the author of How to Eat When Life Gets in the Way.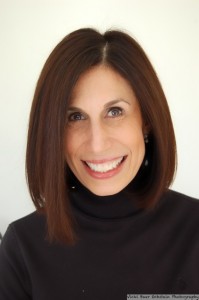 In her new book, Weitzman provides practical tips for making sensible choices in all life's situations, whether it be dining out, traveling or surviving the temptations of the holiday season.
In simple terms, the book provides guidance on what to do and what to do less often. Readers will learn about the basics of nutrition and weight loss, as well as alternatives to unhealthy habits and food choices.
In today's world of information overload, it can be overwhelming to sift through all the resources available on nutrition and weight loss. Yet this book is not the standard self-help weight loss guide.
Weitzman has simplified the weight loss process in a reader-friendly format. Most of the information is organized by bullet points, making it easy for readers to find quick answers. "I look at my book as a guide/reference book to help people," she said. "For example, everyone should keep a copy of my book next to their Zagat so they make the best choices when they go to a restaurant."
Most of all, Weitzman wants to help readers achieve their personal health and wellness goals. As someone who struggled with weight, she has firsthand experience with goal-setting and lifestyle changes. Her message is simple yet practical and her ideas are easy to implement. She advocates moderation, even allowing chocolate and glass of wine.
"There are so many stories and excuses," she said. "But the bottom line is that it is just food. We need food for fuel to keep us going. What we don't need is to eat to excess.
"In today's world, the advertisers tell us more is better, but our waistlines don't agree. It's time to take control of what you are eating so you can live a healthier, leaner lifestyle."
The author has worked in the weight loss industry for more than 30 years. She employs a winning formula, combining her professional expertise with personal experience. She lost 50 pounds about 30 years ago and has successfully maintained the healthy weight since.
Based in Chicago, Weitzman has helped countless clients lose and maintain a healthy weight through behavior modification. Each program is individualized and the daily support she offers helps ensure her clients' success.
In addition to one-on-one weight loss consultation, Weitzman is available for corporate speaking engagements and classes. She has developed educational programs for companies that have or want to introduce wellness programs. Lunch-and-learn sessions are a valuable tool to help employees learn new ways to approach food and exercise.
Her previous experience includes positions with Jenny Craig International and NutriSystem. Judy holds a bachelor's degree from the University of Missouri.
Relevant Links:
www.dietcoachjudy.com
Find Diet Coach Judy on Twitter: http://twitter.com/dietcoachjudy and Facebook: http://www.facebook.com/DietCoachJudy.
(published March 28, 2012)