Thursday, March 23rd, 2023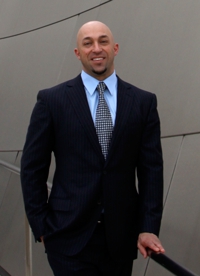 Glenn Vallecillos, M.D., F.A.C.S. is an entrepreneur and plastic and reconstructive surgeon in Beverly Hills, California. He has a boutique practice at the esteemed Haworth Surgical Institute, a think tank for aesthetic surgical innovation.
Dr. Vallecillos specializes in complex facial rejuvenation, cosmetic revision surgery, and is considered a worldwide expert in minimally invasive treatments such as Botox Cosmetic, Juvederm Ultra, and Radiesse, among others.
He is a contributing author to the European Journal of Plastic Surgery and has been featured on CNN's Larry King Live, Univision, and Entertainment Tonight.
Doctor Vallecillos is a medical expert for InStyle's Best Beauty Buys dating back to 2007, and is a senior faculty staff at Palette/Scientiae, having trained hundreds of physicians and surgeons in cutting-edge non-invasive aesthetic surgical techniques.
In his free time, Dr. Vallecillos enjoys motocross, surfing, back-country snowboarding, cross fit training, and exploring his interests in mathematics and quantitative theory.
Contact information: Glenn Vallecillos, M.D., F.A.C.S., 436 North Bedford Drive, Suite #105, Beverly Hills, CA, 90210.
Tel. 310-273-3007
Email: [email protected]
http://www.BeverlyHillsCosmeticSurgeon.com
(published May 14, 2012)