Thursday, March 23rd, 2023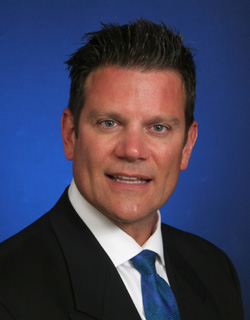 Dr. Thomas G. Kotoske is board-certified in Facial Plastic, Reconstructive Surgery, Total Body Cosmetic Surgery as well as Otolaryngology and Head and Neck Surgery. He received his medical training at the Kirksville College of Osteopathic Medicine, graduating with honors.
Dr. Kotoske then went on to complete his Otorhinolaryngology – Facial Plastic and Reconstructive Surgery residency at Mount Clemens General Hospital, a Level 1 Trauma Center located in the eastern Detroit, Michigan area.
He received extensive training in facial plastic and trauma reconstructive surgery, while also serving as Chief Resident.
For outstanding achievements during his surgical training, Dr. Kotoske received the Burroughs Welcome National Resident Leadership Award.
Dr. Kotoske was then Fellowship trained in aesthetic plastic surgery/cosmetic surgery at the University of Pennsylvania, Graduate Hospital in Philadelphia, under the direction of Julius Newman, M.D. Dr. Newman is an internationally recognized expert in cosmetic surgery, credited with introducing liposuction procedures to the United States, and is the originator of many modern techniques and surgical equipment.
Dr. Kotoske operated with Dr. Newman and Dr. Kirk Brandow on ABC's "20/20," performing the latest state-of-the-art superficial tumescent liposuction. In addition, Dr. Kotoske is a recognized author of several articles and research projects published in widely respected medical journals.
Dr. Kotoske has held the title of Chairman of the Department of Surgery at the John C. Lincoln Hospital in northwest Phoenix for over ten years. He is also an adjunct clinical professor for Midwestern University and K.C.O.M. in plastic and reconstructive surgery as well as ear, nose and throat surgery.
Dr. Kotoske has been featured as a medical expert on numerous television channels broadcasted throughout the United States. He has been seen on NBC, CBS, ABC and Fox affiliates. He is also a national lecturer to facial plastic and cosmetic surgeons on various topics of plastic surgery.
(published July 11, 2013)