Thursday, June 1st, 2023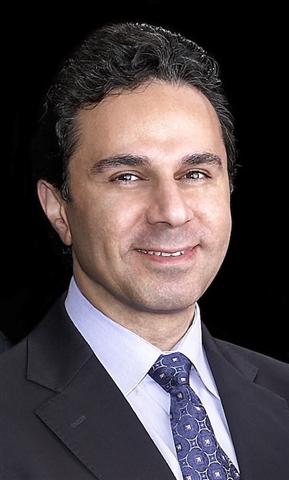 Dr. Reza Sadrian holds the distinct and rare honor of being one of only a few plastic surgeons in the country with dual certifications in two specialties: Plastic and Reconstructive Surgery as well as Oral and Maxillofacial Surgery. This extensive training gives him a unique perspective when dealing with facial cosmetic surgery.
However, Dr. Sadrian's surgical abilities go well beyond procedures of the face. Dr. Sadrian's training and experience are evident from the precision with which he performs each procedure, be it a facelift, breast augmentation, body contouring, liposuction or body lift. The road that led Dr. Reza Sadrian through over 16 years of advanced medical education and training began when he was just a small child.
Dr. Sadrian spent much time as a child in the medical clinics where both his father and mother were general surgeons. As a matter of fact, his mother was a pioneer for women in medicine in Iran, holding the distinguished honor of being the country's first female general surgeon.
After receiving his dental degree at the University of Washington, Seattle, Dr. Sadrian underwent rigorous schooling and training at Johns Hopkins and University of Maryland to become an oral and maxillofacial surgeon. He then continued on to become a board certified plastic and reconstructive surgeon by completing rigorous plastic surgery training at the world renowned Baylor College of Medicine located within the Texas Medical Center in Houston, the largest medical center in the world.
One of Dr. Sadrian's greatest joys of the work he does is that it is never routine. As he explains, no two patients or procedures are ever the same. In fact, according to Dr. Sadrian, even if you did the same surgery on twins, the experience could be different.
Technical skill and knowledge are critically important in cosmetic surgery, but as Dr. Sadrian's patients know so well, the communication and relationship between the doctor and patient is equally important. Dr. Sadrian's patients not only return for additional procedures, but are quick to refer family and friends, always commenting on how much they love their results and how kind and gentle he is as a physician.
Awarded a multitude of prestigious awards, author of scientific articles and lecture around the globe on topics in plastic and maxillofacial surgery, Dr. Sadrian brings his years of experience along with innovation in technology and skills to the people of Southern California.
(published June 24, 2012)