Thursday, June 1st, 2023
by Reza Sadrian, M.D.


Question: Have there been any interesting trends in plastic surgery over the last 12 months?
Answer: Yes, there have been many developments this past year including a new product for silicone teardrop-shaped breast implants that was recently approved by the FDA and which provide a more realistic silhouette of a natural breast.
We've utilized this new product in our office this year with very positive results.
Some interesting trends in overall plastic surgery procedures have also been reported:
According to statistics released by the American Society of Plastic Surgeons (ASPS) in February 2013, 14.6 million cosmetic plastic surgery procedures, including both minimally invasive and surgical, were performed in the United States in 2012, up five percent since 2011.
In addition, 5.6 million reconstructive plastic surgery procedures were performed last year, up one percent.
Minimally-invasive procedures increased six percent, with more than 13 million procedures in 2012.
The top five minimally-invasive procedures in 2012 were:
Botulinum toxin type A (6.1 million procedures, up 8%);
Soft tissue fillers (two million procedures, up five percent);
Chemical peel (1.1 million procedures, up two percent);
Laser hair removal (1.1 million procedures, up four percent); and
Microdermabrasion (974,000 procedures, up eight percent).
Cosmetic surgical procedures decreased two percent, with nearly 1.6 million procedures in 2012.
The top five surgical procedures in 2012 were:
Breast augmentation (286,000 procedures, down seven percent);
Nose reshaping (243,000 procedures, no change);
Eyelid surgery (204,000 procedures, up 4 percent);
Liposuction (202,000 procedures, down one percent); and
Facelift (126,000 procedures, up six percent).
Facial rejuvenation procedures, both surgical and minimally invasive, experienced the most growth in 2012.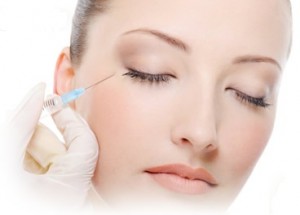 Facelifts and eyelid surgeries were up, while 2012 marked the highest number of botulinum toxin type A (Botox®, Dysport®) injections performed to date.
Other facial rejuvenation procedures like soft tissue fillers, laser skin resurfacing (509,000 procedures, up 9 percent) and microdermabrasion also saw sizable increases.
In our practice, we have seen a particular increase in male plastic surgery procedures during 2013.
We strongly recommend a consultation with a board-certified plastic surgeon prior to scheduling any surgical or facial rejuvenation procedures that require the oversight of a qualified medical professional.
(published December 23, 2013)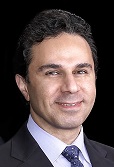 Reza Sadrian, MD is one of very few plastic surgeons on a nationally recognized level dually certified in plastic and reconstructive surgery as well as oral and maxillofacial surgery. He is a Diplomate, American Board Plastic Surgery and serves as Medical Director for the Plastic Surgery and Laser Institute of San Diego. In addition to performing cosmetic plastic surgery procedures in his state-of-the-art AAAASF certified surgical suites, he offers medical grade skin care products, non-surgical treatments (including injectable Botox and fillers) and laser treatments. Dr. Sadrian can be reached at (858) 457-1111 or via the web at sadriancosmeticsurgery.com.