Friday, June 2nd, 2023
by Reza Sadrian, M.D.


Question: I'm interested in a facial rejuvenation procedure, but am not ready to undergo surgery. Are there any new non-surgical facial skin tightening procedures that you can recommend?
Answer: Yes. There is a technologically-advanced new medical device in our practice that utilizes radio frequency (RF) science to reduce wrinkles and tighten skin without surgical incisions.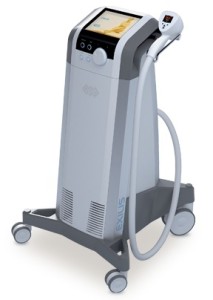 For patients who feel they are not quite ready for surgical intervention, this is the next best option.
Exilis is a safe and effective aesthetic device that delivers highly controlled, volumetric heating to tissue with measurable cosmetic results.
Scientifically proven and clinically tested, Exilis uses focused high frequency technology to redefine the skin's appearance by reducing wrinkles and tightening tissue.
This is accomplished in just four to six weekly treatment sessions of 20 to 30 minutes in length.
During each Exilis session, as the computer-controlled device is guided over the treatment area, patients feel a warming sensation as the energy is delivered to the deeper layers of skin.
There is no anesthesia required for Exilis, and zero downtime afterward.
Optimal results are usually achieved after four sessions and become noticeable over a period of one to two months.
The ability to focus the energy on specific areas at the targeted depth of penetration makes Exilis a highly effective aesthetic solution.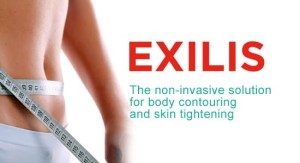 Exilis causes the collagen supporting tissue to remodel, thereby stimulating and strengthening the collagen network.
It offers the best depth of penetration to produce positive aesthetic effects with notably younger-looking results.
Common areas of treatment are on the face and include around the eyes, the mouth, the jowls and the neck.
For patients not quite ready for surgery, Exilis provides the next best option for tightening and improvement.
The device can also be used on other areas of the body such as the arms, thighs, abdomen and the waist.
In these areas, there may be the additional benefit of fat reduction, with some patients losing as much as 2 to 4 inches!
Exilis has been tested in clinical studies, proven to be safe and effective and has been cleared by the FDA in the United States.
Our practice always recommends a professional physician consultation with our board-certified plastic surgeon prior to scheduling any procedure.
(published February 25, 2014)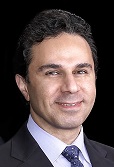 Reza Sadrian, MD is one of very few plastic surgeons on a nationally recognized level dually certified in plastic and reconstructive surgery as well as oral and maxillofacial surgery. He is a Diplomate, American Board Plastic Surgery and serves as Medical Director for the Plastic Surgery and Laser Institute of San Diego. In addition to performing cosmetic plastic surgery procedures in his state-of-the-art AAAASF certified surgical suites, he offers medical grade skin care products, non-surgical treatments (including injectable Botox and fillers) and laser treatments. Dr. Sadrian can be reached at (858) 457-1111 or via the web at sadriancosmeticsurgery.com.