Sunday, November 26th, 2023
by Reza Sadrian, M.D.


Question: I recently lost a significant amount of weight and I'm on a regular physical fitness schedule, but can't seem to firm up the skin on my upper arms.
Is there a procedure to remedy this condition?
Answer: Yes, there is a solution to your problem through an arm lift plastic surgery procedure and you are not alone.
Recent statistics released in April of this year by the American Society of Plastic Surgeon (ASPS) report that arm lifts in women have increased significantly during the last decade.
This trend has been fueled in part by sleeveless fashions for women and an increased focus on toned-arm celebrities.
In the year 2000, more than 300 women received upper arm lift procedures and in 2012, more than 15,000 women opted for this procedure. This is a 4,378% increase over a 12-year period.
Upper arm lifts may include liposuction or a procedure known as "brachioplasty," in which loose skin is removed from the back of the arms.
A brachioplasty requires an incision from the elbow to the armpit, traditionally on the back of the arm, leaving a visible and permanent scar.
It's important to emphasize that while proper diet and exercise play an important part in a healthy lifestyle, genetically programmed conditions can lead to different accumulations of fat in particular areas that may not be remedied with diet and exercise.
How is a Brachioplasty (Upper Arm Lift) Performed?
Brachioplasty is commonly performed as an outpatient procedure with the patient under local anesthetic.
There is not a tremendous amount of postoperative discomfort, but patients must limit upper arm activity for approximately two weeks.
The lifestyle and commitment to exercise on behalf of the patient will help determine the success of the surgical procedure.
The result will reveal a better appearance if there are toned muscles underneath the skin.
If there is good existing skin and muscle tone, liposuction may be an option, but is it not uncommon to undergo liposuction first and then return for a brachioplasty if further refinement is desired.
Women Paying Closer Attention to Arms of Female Celebrities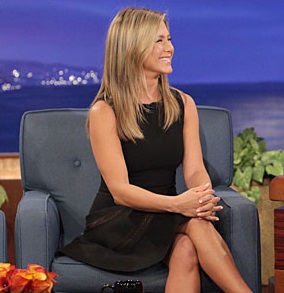 A recent poll conducted by the ASPS in conjunction with the April study revealed that women are paying closer attention to the arms of female celebrities and politicians in the news.
According to the poll, women most admire the arms of first lady Michelle Obama, followed closely by actress Jennifer Aniston.
Actresses Jessica Biel and Demi Moore, and daytime TV talk show host Kelly Ripa also got votes for their toned arms.
As always, it's best to consult a board-certified plastic surgeon when contemplating plastic surgery procedures to ensure optimum results are achieved.
(published October 16, 2013)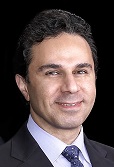 Reza Sadrian, MD is one of very few plastic surgeons on a nationally recognized level dually certified in plastic and reconstructive surgery as well as oral and maxillofacial surgery. He is a Diplomate, American Board Plastic Surgery and serves as Medical Director for the Plastic Surgery and Laser Institute of San Diego. He is also a staff surgeon at Scripps Memorial Hospital in La Jolla. In addition to performing brachioplasty, he has wide experience in oral and maxillofacial surgery, reconstructive plastic surgery, and treatment of trauma patients. Dr. Sadrian can be reached at (858) 457-1111 or via the web at sadriancosmeticsurgery.com.