Friday, November 24th, 2023
by Brigid Titgemeier, M.S., Public Health Nutrition

During these fall months, there are a number of sweet tasting treats that are fresh and available in-season … and no, I am not referring to the Halloween candy lining grocery store shelves.
Dive into the best produce that fall has to offer, located in an apple orchard or pumpkin patch near you!
These nutritious all-stars are not only bursting with antioxidants and fiber that your body craves to stay healthy and strong, but they will also add flavor and vibrant color to your kitchen table.
Enjoy these awesome fruit and veggies plain, or try the healthy recipes that are provided below for each of fall's best!
Autumn Superfood #1: Apples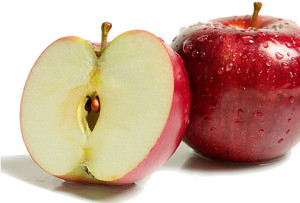 Sweet, crunchy, and nutritious to the core – apples provide a variety of benefits. Not only are they a good source of soluble fiber and vitamin C, apples also contain some powerful polyphenols.
In fact, research has shown that apple polyphenols – similar to antioxidants – are associated with a reduced risk of cardiovascular disease and associated mortality.
An apple a day could truly keep the doctor away!
Recipe: Grilled Kale, Fig and Apple Salad
Autumn Superfood #2: Avocados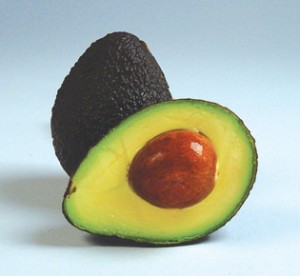 When it comes to finding the best foods, avocados are a great autumn option. No other fruit provides such a variety of nutrients like the avocado.
In addition to providing vitamin C and potassium, avocados are loaded with heart-healthy fats that are associated with a number of positive health benefits.
A 2013 study found that consuming avocados was associated with improved overall diet quality, nutrient intake, and reduced risk of metabolic syndrome.
As an added bonus, the study also found that avocado eaters had a significantly lower body weight and body mass index, compared to those who did not dig into this heart-healthy fruit.
Recipe: Guacamole Dip
Autumn Superfood #3: Pumpkins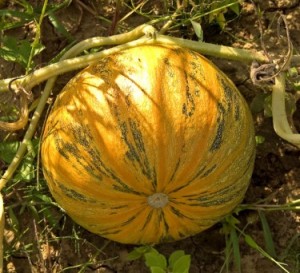 For those struggling with decreased visual function or a fuzzy view, there are things you can do to prevent further visual decline. Before defaulting to nighttime glasses, try loading up on pumpkins.
That's right – pumpkins are a rich source of beta-carotene, which is converted to vitamin A in the body. Research has shown that beta carotene promotes visual acuity and may help improve night vision.
And be sure not to throw away the pumpkin seeds – they make for another healthy diet addition. Try roasting them in the oven and add some salt and pepper, cinnamon, or other spices for an added boost of fiber and flavor.
Recipe: Pumpkin Lentil Soup
Autumn Superfood #4: Sweet Potatoes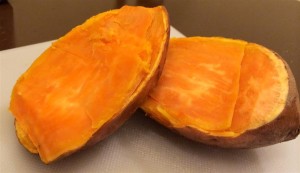 Soak up the antioxidants, fiber, and potassium from this sweet, nutritional powerhouse. One medium sweet potato provides over 400% of the daily value for Vitamin A and 37% of the daily value for Vitamin C.
A 2013 systematic review included results from one study that investigated plasma levels of Vitamin C and carotene in 2,974 men.
Participants with the lowest levels of Vitamin C and carotene were four times as likely to die of a stroke, compared to those with normal levels. This is likely due to the antioxidant's ability to reduce levels of oxidative stress and inflammation.
And there's more where that came from – Vitamin C and Vitamin A also help reduce fine lines and wrinkles, making sweet potatoes a natural beauty booster as well!
Recipe: Sweet Potato Hummus
Autumn Superfood #5: Swiss Chard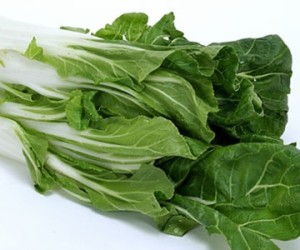 Swiss chard is rich in a number of important flavonoids that can do wonders for your body's long-term health and immunity.
A 2013 study demonstrated anti-tumor mechanisms that are derived from these antioxidants found in your vibrant, green Swiss chard leaves.
Because it's an excellent source of calcium, magnesium, and vitamin K, Swiss chard also promotes healthy bones.
Recipe: Sautéed Swiss Chard with Orange
Autumn Superfood #6: Brussels Sprouts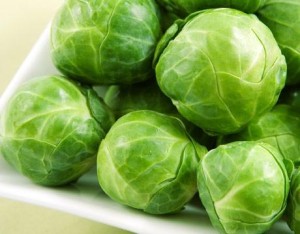 This member of the cabbage family deserves a spot on your stove this fall. One of the many nutritional benefits of Brussels sprouts is that they are a rich source of soluble fiber.
Soluble fiber helps lower cholesterol by binding to bile, which is composed of cholesterol, and removing it from the body. The result of lower cholesterol levels is a reduced risk of heart disease.
Just ½ cup of Brussels sprouts provides four grams of total fiber and two grams of soluble fiber. Your heart will thank you for including Brussels sprouts this fall!
Recipe: Sautéed Brussels Sprouts and Shallots
Autumn Superfood #7: Pears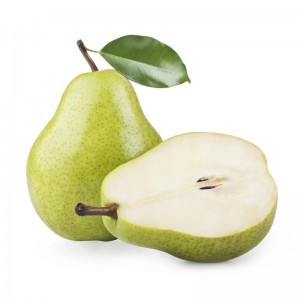 A 2011 study that included over 20,000 participants found that a high intake of fruits and vegetables with white flesh – such as pears and apples – was inversely associated with incident stroke.
Just a 25 gram per day increase in consumption of white-fleshed produce was associated with a 9% lower risk of stroke.
How's that for prevention?
Recipe: Roasted Pears with Chocolate-Raspberry Sauce
All the above fruits and vegetables are at their best, from a nutrition and flavor standpoint, during the fall season.
So what are you waiting for? Soak up the nutritional benefits of fall's best produce during these autumn months!
(published October 23, 2013)

Brigid Titgemeier is a nutrition assistant at the Cleveland Clinic Wellness Institute. She is a contributor to health and nutrition articles for the Huffington Post, U.S. News and World Report, YouBeauty, and other web outlets. Brigid completed her Masters in Public Health Nutrition and dietetic internship at Case Western Reserve University in Cleveland, Ohio. Her professional interests include plant-based nutrition, field-to-fork initiatives, culinary nutrition, and corporate wellness.