Friday, November 24th, 2023
By Holly L. Thacker, MD

Helpful Tips for Getting Rid of that 'Menopot' Belly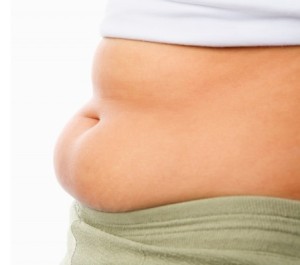 Putting on weight during menopause happens so often that some women even have a nickname for that potbelly that develops in middle age: "the menopot."
Unfortunately, the changing hormones and slower metabolism that come with menopause do in fact cause many women to put on extra pounds.
While there is no easy solution for weight gain in middle age, putting on weight during menopause is also not inevitable.
Hormone therapy may make it easier to control your weight, but the truth is that winning the battle with your "menopot" comes down to the basics: exercise and a low-calorie diet.
Helpful Diet and Exercise Tips
There are a variety of diet and exercise approaches, and here are a few suggestions that I give to my patients:
Keep a Food Journal. You may be consuming a lot more calories than you realize. Try keeping a journal of everything you eat, and also think about consulting with a registered dietitian for help in creating a healthy eating plan that works for you.
Try Strength Training. When it comes to exercise, the most important thing women can do in mid-life is incorporate strength training using weights. Your body starts to lose muscle mass around the age of 40, and weight training helps to protect this muscle mass. There are lots of great fitness apps out there that can help you create and keep track of your exercise routine.
Avoid Weight Gain in Younger Years. Pre-menopausal women, pay attention! Now is the time to take action to prevent middle-age weight gain. Learn to effectively manage your weight now by developing a diet and exercise routine that you can stick with into your middle years and beyond.
Causes of the 'Menopot'
At the end of the day, how successful your battle with menopausal weight gain will be depends on your overall health and body type.
By making it harder to maintain a healthy weight, a slower metabolism and loss of hormones often combine to make life difficult for women after menopause.
Unfortunately, most of this weight gain is the result of the normal aging process. As we get older, our metabolism naturally slows down, and we often lose muscle mass in the process.
Flagging hormones also play a role in disturbing your sleep and affecting your appetite. Sleeping less can increase levels of stress hormones, which can be powerful signs to you to put down that piece of fruit and reach for the tortilla chips instead. Melatonin for weight loss is also something you may want to try.
Moreover, women with chronic illnesses like diabetes are most at risk for mid-life weight gain. The same is true for women with polycystic ovary syndrome or sleep apnea, which can rob you of your daytime energy. Women who are recovering from hip, knee or foot surgeries may also struggle, as exercise becomes more difficult.
The good news is that despite these challenges, you can win the battle with post-menopausal weight gain. While it may be tempting to work for quick results, it's better to simply try and be consistent. A slow but steady approach to diet and exercise – as part of a healthier lifestyle over the long term – is the real key to your success.
(published February 24, 2014)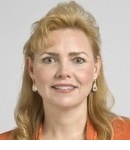 Holly L. Thacker, M.D., is nationally-known for her leadership in women's health. She is Director of the Center for Specialized Women's Health at the Cleveland Clinic and has special interests in menopause and related medical problems, osteoporosis, hormone therapy, breast cancer risk assessment, menstrual disorders, female sexual dysfunction and interdisciplinary women's health. Dr. Thacker is a frequent contributor to Cleveland Clinic's Health Hub, a consumer health and wellness blog.