Thursday, November 30th, 2023
by Reza Sadrian, M.D.


Question: I am thinking about having a body contouring plastic surgery procedure done to celebrate the New Year, but unfortunately I gained some weight during the holiday season. I have been told that it's better to lose weight prior to having this cosmetic procedure done. What do you advise?
Answer: I highly recommend weight loss prior to scheduling a plastic contouring procedure in order to get the best results.
According to an October, 2013 study by the American Society of Plastic Surgeons, obesity is a predictor of potential postoperative surgical complications and a higher percentage of body fat is often associated with increased surgical complications.
The study included a total of 438 patients, ages 18 to 64, who elected to have surgery. Body fat percentage measured by bioelectrical impedance analysis (BIA), was assessed during the preoperative examination.
Overall, a total of 52 patients who were diagnosed as obese ended up experiencing complications.
These were patients who were defined as obese (14.1% body fat), and the study utilized percentage of body fat as a prerequisite with a significantly higher rate of postoperative complications in comparison to those defined as non-obese (6.8% body fat).
For Optimal Results, Lose Weight Before Cosmetic Surgery
I often meet with patients during a consultation who express a desire to re-sculpt their physique, but have not taken care of their bodies through proper nutrition and exercise.
These candidates are often prescribed a low-calorie, balanced diet accompanied by a regular fitness regimen in order to optimize their plastic surgery results.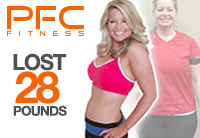 Our practice recently partnered with the premier weight loss experts, PFC Fitness, headquartered at the Omni La Costa Resort and Spa in Carlsbad, California.
PFC Fitness provides optimal health and lifestyle transformation results through nutritional classes, fitness training and work-personal life balance along with pre-surgical weight loss and post surgical rehabilitation.
Our patients who wish to lose weight prior to undergoing plastic surgery procedures while experiencing hands-on instruction on the basics of nutrition and fitness for a lifetime of health and well being beyond the operating room can benefit from this program.
This partnership with PFC Fitness further cements our commitment to providing enhanced services while maintaining the highest level of integrity to our patients by helping them transform their lives not only physically, but also by guiding them to a pathway of lifelong health.
(published January 27, 2014)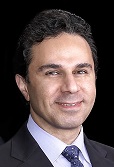 Reza Sadrian, MD is one of very few plastic surgeons on a nationally recognized level dually certified in plastic and reconstructive surgery as well as oral and maxillofacial surgery. He is a Diplomate, American Board Plastic Surgery and serves as Medical Director for the Plastic Surgery and Laser Institute of San Diego. In addition to performing cosmetic plastic surgery procedures in his state-of-the-art AAAASF certified surgical suites, he offers medical grade skin care products, non-surgical treatments (including injectable Botox and fillers) and laser treatments. Dr. Sadrian can be reached at (858) 457-1111 or via the web at sadriancosmeticsurgery.com.