Thursday, November 30th, 2023
by Lisa Lynn, Fitness Expert and Weight Loss Specialist

You may be surprised to know that people have been drinking their way to weight loss for years. In fact, one of the most reliable ways of losing weight is with meal replacement shakes. Simply put, they work!
The reason why is that drinking meal replacement shakes helps to take the "guesswork" out of losing weight. They allow you to start losing weight immediately while you're still learning how to change your eating habits.
Protein Shakes for Weight Loss
If you are like most people you have probably tried the Weight Watchers diet and all the rest, but are still overweight. Well, get ready for the best change of your life! Not only will drinking protein shakes take off the pounds, they will help keep them off for good!
Not all protein shakes are created equal, but the better ones can boost your metabolism up to 25%. Who doesn't need that?
These days most of us are just too busy to think about WHAT to eat. Instead, we worry about too many calories – and end up skipping meals as a result.
When you are trying to lose body fat, skipping meals is not a good idea. This is one of the best reasons to always have a protein shake available – CONVENIENCE!
Protein shakes as meal replacements are SIMPLE and they almost always work. When you drink a meal replacement shake like Complete Protein for Weight Loss (available here) you are not only giving your body the nutrients it needs, you are also:
Boosting your metabolic rate by 25 percent.
Saving calories by not eating fattening foods – you can save an average of 400 calories a day by drinking a protein shake for breakfast.
Keeping your blood sugar balanced allowing your body to burn stored fat as fuel.
Increasing your energy levels so that you will "automatically" burn more calories due to this increased metabolic activity.
So why do protein shakes or meal replacement for breakfast work for losing weight? The answer is simple mathematics and an increase in your metabolism.
Fewer Calories In = More Weight Loss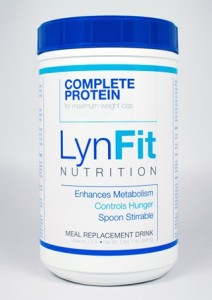 Weight loss is a function of calories in and calories out – along with getting your metabolism moving.
So if you were to drink a protein shake for breakfast with 150 calories instead of a bagel and a glass of grapefruit juice with 750 calories, you would be saving 600 calories per day.
Do the math yourself – you will be seeing the result on your bathroom scale very quickly!
Complete protein shakes also contain essential nutrients (like calcium) in the right amounts. They not only increase your metabolism, but also suppress a hormone that signals the body to make bigger fat cells while preserving muscle tissue.
You can also live on my Complete Protein shake for as long as you need to because it is healthier than most foods we eat for breakfast. Most of my clients love it because they don't have to think about, plan or purchase special foods – they just have to drink the meal replacement shake and go!
The reality is that we all live in the "real world" and can't be perfect all the time. We need dieting help while we learn how to eat correctly.
Lose Weight While Learning to Eat Correctly
Meal replacement shakes help you to lose weight while you are learning how to eat correctly. They are fast, easy and delicious. You will not only look better, you will feel better too!
Meal Replacement Shake Recipe: "Fat Burning Mocha Madness"
In a blender mix ½ cup of cold water (you can add more or less water if you like).
Add 2 scoops Of Lisa Lynn's Vanilla or Chocolate Complete Protein Powder.
Add 1 teaspoon granulated instant coffee.
Gradually add five ice cubes to thicken.
Blend on high for 1 minute and DRINK yourself THIN!!
This Mocha Madness shake not only tastes great, it also burns fat and demolishes cellulite! This shake can be made in a glass with a spoon for even easier and quicker blending!
Want more Protein shake recipes? Need help? Visit my website (link below). If you purchase LynFIT fitness and nutrition products, please use discount code BLOG2 as my way of saying THANK YOU!
(published May 19, 2012)

Lisa Lynn is a fitness expert and a specialist in weight loss and metabolic disorders. Lisa's approach to weight loss is based on personal experience, and her dedicated study of the metabolic effects of food, specific exercises and the smart use of supplements. Lisa is always available to help you become the fittest, healthiest person you can be, as well as for lectures and training. Visit Lisa's website, lynfit.com, for information about her LynFIT Program, her great fitness and nutrition products, and much more.