Friday, June 2nd, 2023
by Lisa Lynn, Fitness Expert and Weight Loss Specialist

Spring has arrived, which means it's already time to start thinking about that summer swimsuit. And of course, sunny weather means more chances to get outdoors and do some exercise.
A lot of you are also coming to the realization that you spent a little too much on the couch over the winter. The resulting weight gain no doubt makes you feel less than your best.
Maybe you missed time at the gym because of illness or bad weather. Or perhaps affective disorder derailed your workouts and led to major cravings that sabotaged your fitness routine.
The good news is that the The LYNFIT 10 pound challenge is here to help you get back on track in a hurry!
Over the next 10 days (or whenever you receive your LynFIT Nutrition Guide), I'm challenging you to lose 10 pounds in 10 days with me! My secret to losing 10 pounds in 10 days is showing you how to boost your metabolism so that your body burns more calories all day long even while you're sitting!
OK, so how exactly do you boost your metabolism? And is it SAFE? I'm glad you asked!
By using LynFIT Nutrition products to boost your metabolism, it's always safe because you are using your body to burn away the fat. The secret to my fast weight loss plan is replacing two meals a day with LynFIT complete protein shakes.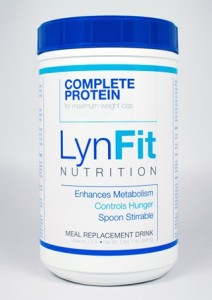 LynFIT protein shakes are made from high quality Whey protein that enhances metabolism safely and makes up for those days when you are too busy or too tired to eat properly.
Drinking whey for breakfast has also been known to prevent a rise in cortisol. Cortisol is a fat-storing hormone that leads to fat building up around your mid-section.
LynFIT is the only protein shake made specifically for fat loss and metabolism boost. Other protein shakes on the market are designed for weight gain and are thus full of inferior milk proteins as well as carbohydrates, fats and sugars that do not support weight loss.
If you need to lose weight or maybe you are stuck on a weight loss plateau, it's time to reboot your metabolism with the Lisa Lynn 10 Day Diet Challenge! For the next 10 days, let's focus on giving your metabolism a 1-2-3 punch!
Metabolism-Boosting Punch #1:
Follow the Metabolic Boosting Meal Plan in my LynFIT Nutrition Guide and you'll lose one pound each day as long as you follow the plan exactly as written.

Bear in mind that even minor changes like adding milk to your coffee or fruit to your shake will stop any weight loss progress in its tracks!
If you feel the need to chew something in the morning, then have a LynFIT Lean Bar instead of a LynFIT shake!
Metabolism-Boosting Punch #2:
Fire up your calorie-burning furnace by doing the LynFIT Metabolism Boosting Workout 3 times a week. The workout can be found in my Leaner Lifestyle DVD Series.
It only takes 30 minutes and you can split it up into two 15 minute workouts if you want to. If you have tried other exercise routines or are currently working out at a health club, stop all those other programs and focus on this one to truly RE-BOOT your metabolism!
The LynFIT Metabolism Boosting Workout will change your body like no other exercise program out there. Bear in mind that particular exercises may actually be the reason you're not losing weight.
Stop doing them and instead perform the LynFIT workouts for 10 days and watch your body change in front of your very eyes!
For the cardiovascular portion of your weight loss program, you can do whatever kind of exercise you prefer, be it walking, running, spinning, rowing, etc. The key point is that as long as you're moving and getting your heart rate up, it's all good!
Another factor to bear in mind: Over-training can slow down or even stop your weight loss results! It's better to go slower for a longer period of time for the most effective fat loss.
A good rule of thumb to follow is that if you can't talk while you're working out or you're completely famished after your workout, then you're exercising too hard!
Metabolism-Boosting Punch #3:
If you are trying to boost a slow metabolism, fight food cravings and increase weight loss, try taking supplements. Having said that, we don't want to construct a house on a faulty foundation, which means we don't want build our metabolism on a faulty foundation, either. That's why it's best to start with Metabolism-Boosting Punch #1 for weight loss that lasts.
However, if you require supplement support then try the following:
Take Cutting Edge before your workout to stimulate your body's fat-burning capacity from L Carnitine and provide more energy from B complex to help you get through your workout.
Take Carb Edge with Guggul extract, Forskolin and Suma Root which are a must for boosting a sluggish metabolism and helping fight food cravings with Phase 2-White Kidney Bean extract and banana leaf to balance out blood sugar levels.

Take Accelerator with Raspberry Ketones to speed up your weight loss. This supplement should only be taken as a last step AFTER you have completed the first two Metabolism-Boosting Steps and tried the first two supplement support suggestions first! Accelerator is ideal for breaking through weight loss plateaus or if your metabolism is dead and you are extremely fatigued and don't have the energy to work out. Accelerator works best when used in conjunction with a cleaner diet combined with a protein shake and regular exercise.
At LynFIT I've seen our clients join a challenge like this, lose those 10 pounds and then have it snowball into bigger lifestyle changes. Remember, it all starts by taking that first step.
Each day of your challenge, please tweet (https://twitter.com/lisalynnfitness) or comment on our Facebook Page (https://www.facebook.com/LisaLynnFitness) using the hash tag #LynFIT10POUNDCHALLENGE to stay accountable and let me know how you're coming along.
I'll provide tips and encouragement to keep you on track! I will also be posting on Facebook and Twitter, so you can check in with me to report your progress using the same #LynFIT10POUNDCHALLENGE hash tag.
Are you up for the 10 Pounds in 10 Days challenge? Let's start losing those extra pounds! I'll be here to support you every step of the way!
(published May 20, 2013)

Lisa Lynn is a fitness expert and a specialist in weight loss and metabolic disorders. Lisa's approach to weight loss is based on personal experience, and her dedicated study of the metabolic effects of food, specific exercises and the smart use of supplements. Lisa is always available to help you become the fittest, healthiest person you can be, as well as for lectures and training. Visit Lisa's website, lynfit.com, for information about her LynFIT Program, her great fitness and nutrition products, and much more.