Thursday, June 1st, 2023
Janet Bond Brill, Ph.D., R.D, LDN is one of the nation's leading experts in the field of nutrition, health, fitness and cardiovascular disease prevention. Her research has been published in noted scientific journals, including the International Journal of Sport Nutrition and the International Journal of Obesity.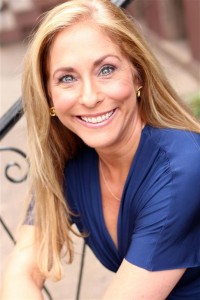 "Dr. Janet" has also been published and quoted in leading lay publications including Shape, Prevention, Men's Health, First for Women, Woman's World and others. She has done nutrition consulting for such leading firms as Proctor & Gamble and The Sports Club LA-Miami, and has conducted health seminars for notable companies such as Goldman Sachs, AMN AMRO, AON Insurance, Deloitte and Touche, Miami VA Hospital and more.
Dr. Brill is the Director of Nutrition for Fitness Together Franchise Corp., the world's largest business of personal trainers. Dr. Janet works with various corporations, associations, and universities, and continues to appear in numerous TV shows, radio programs, magazines and newspapers.
Dr. Brill is the nutrition expert for the nationally-televised television show, The Balancing Act (Lifetime). She is the author of the bestselling book, Cholesterol Down: 10 Simple Steps to Lower Your Cholesterol in 4 Weeks—Without Prescription Drugs (Three Rivers, Dec. 2006). Her award-winning second book on the Mediterranean diet, titled Prevent a Second Heart Attack, is available at bookstores nationwide.  Currently, Dr. Brill is writing her third book on lowering blood pressure without prescription drugs, which will be published in May 2013.
Dr. Brill has been an adjunct professor at both the Robert Stempel School of Public Health at Florida International University and at the University of Miami, where she has taught graduate and undergraduate courses in nutrition, health and fitness. She received her master's degree and doctorate in exercise physiology from the University of Miami and her second master's in dietetics and nutrition from Florida International University, graduating both universities with academic honors.
Dr. Janet "practices what she preaches," having completed four marathons and countless 5K, 10K and half-marathon road races. She also enjoys swimming, winter sports and weight training. Dr. Janet regularly participates in charity athletic events, having completed the "Avon 3-day" 60-mile walk for breast cancer research. Dr. Janet raised over $4,400 for the Crohn's and Colitis Foundation and completed the "Team Challenge" Napa-to-Sonoma Wine Country Half Marathon on July 20, 2008, in support of this organization.
Dr. Janet has been a "semi-vegetarian" for over fifteen years (she eats fish), and supports the notion of following mainly a plant-based diet for good health and longevity.
(published March 30, 2012)