Friday, June 2nd, 2023
by Dr. Janet Brill, Registered Dietitian and Cardiovascular Nutritionist

Extra Virgin, Extra Phenols, Extra Health: What Extra Virgin Olive Oil Can Do for You
Hippocrates called olive oil "the great therapeutic." Homer referred to it as "liquid gold."
In my book, Prevent a Second Heart Attack: 8 Foods, 8 Weeks to Reverse Heart Disease, I point out that extra virgin olive oil stands apart from all other types of fat for several reasons:
It provides the highest percentage of oleic acid, the extremely cardioprotective monounsaturated fatty acid.
It is packed with powerful plant antioxidants called "polyphenols," known to soothe inflammation and curb oxidative stress.
It is also an excellent food source of vitamin E, a major dietary antioxidant vitamin.
Studies show that people who eat a diet rich in extra virgin olive oil are less likely to suffer a fatal heart attack.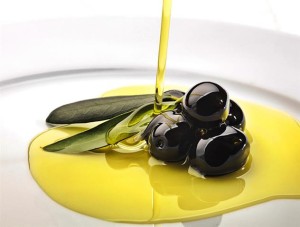 Extra virgin olive oil is one of the eight key food groups that are part of my plan to reverse heart disease, or build good heart health to hopefully avoid heart troubles.
These food groups include leafy greens, figs and other fruits, lentils and other legumes, salmon and other seafood, walnuts and flax seeds, oatmeal and other whole grains, and red wine.
Dark chocolate is a bonus food in this plan. Yeah!
Extra Virgin Olive Oil is Heart-Healthy
Daily intake of extra virgin olive oil can boost your heart disease defense system by:
Increasing your body's antioxidant level.
Immunizing "bad" LDL cholesterol against free radical attack.
Controlling your cholesterol.
Lowering your blood pressure.
Improving your blood sugar level.
One additional advantage of frequent use of extra virgin olive oil in the kitchen is that it is loaded with flavor and encourages the consumption of large amounts of vegetables and legumes — antioxidant and fiber-rich foods that many Americans find difficult to fit into their diet.
Here are a few of the ideas I offer in Prevent a Second Heart Attack:
Keep a small opaque herb infused bottle of extra virgin olive oil on your kitchen counter and use it for any and all types of cooking.
Coat vegetables generously before roasting or grilling.
Incorporate Extra Virgin Olive Oil into Your Daily Eating Plan
Eat salads at lunch and dinner and dress with an easy-to-make and always delicious olive oil vinaigrette: Mix three parts olive oil with one part balsamic vinegar (another antioxidant-rich food), lemon juice, herbs, and a touch of Dijon mustard. (See my recipe chapter for the specifics on preparing a quick, healthy, and delicious olive oil vinaigrette.)
Pour a liberal amount of olive oil on fish before grilling.
Drizzle olive oil over your plant foods to enhance their flavor: potatoes, bean soups, grains, and steamed vegetables.
Routinely fill a small dish with a flavorful olive oil to use for dipping whole wheat breads and other foods.
Cut the top off of an entire head of garlic, drizzle generously with olive oil, wrap in tin foil, and bake — use as a spread for a crusty piece of whole-grain bread!
Open a can of cannellini beans, rinse thoroughly, and puree with olive oil and garlic; season and serve as a dip.
Recipe: Dr. Janet's Parsley Chive Dressing
(Delicious served on a salad, or a fillet of Grilled Swordfish, or Pan-seared Salmon.)
3/4 cup extra-virgin olive oil
1/4 cup aged balsamic vinegar
1 tablespoon Dijon mustard
1 shallot, peeled and minced
1 bunch flat-leaf Italian parsley, stalks removed
3 stalks fresh chives, cut into small pieces
Place all ingredients in a blender. Blend until ingredients are well-combined, scraping down the sides of the container at least once.
Serves 12
NUTRITION INFORMATION PER 2-TABLESPOON SERVING:
Calories: 123
Fat: 14 g (0 g EPA, 0 g DHA, < 1g ALA) Saturated Fat: 2 g Cholesterol: 0 mg Sodium: 18 mg Carbohydrate: 1 g Dietary Fiber: < 1 g Sugars: < 1 g Protein: < 1 g Dr. Janet's Parsley Chive Dressing (above and on page 288), Rachel's Tuna Cannellini Bean Salad (dressed with extra virgin olive oil - found on page 282), Chef Julie Korhumel's Linguine with Fresh Garden Vegetables (page 293), and Chef Keith Blauschild's Herbed Beans and Brown Rice (page 294) are some of the recipes included in Prevent a Second Heart Attack that feature extra virgin olive oil and are sure to please the palate.
Use extra virgin olive oil in cooking to add taste and nutrition to your favorite dishes. You may be surprised at how some foods truly come alive with the addition of this "liquid gold."
(published April 8, 2014)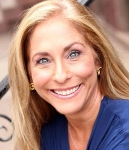 Janet Brill, Ph.D., R.D., LDN, is a leading diet, nutrition, and fitness expert specializing in cardiovascular disease prevention. She is the author of Cholesterol Down: 10 Simple Steps to Lower Your Cholesterol in 4 Weeks – Without Prescription Drugs (Three Rivers Press, 2006), and Prevent a Second Heart Attack: 8 foods, 8 Weeks to Reverse Heart Disease (Three Rivers Press, Feb. 2011). To learn more about Dr. Janet, get delicious heart-healthy recipes, or buy her books, please visit DrJanet.com or PreventaSecondHeartAttack.com.