Thursday, June 1st, 2023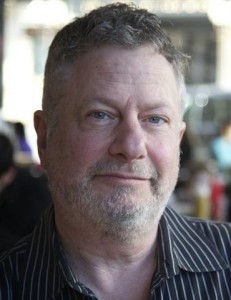 A native of New York City, Ken Gordon took a childhood love of good food and turned it into a widely traveled and wide-ranging career as a Chef.
After graduating from Beloit College with a BA in Political Science, he eschewed law school and turned instead to more satisfying pursuits, working his way through restaurants in Boston and the San Francisco area.
Mr. Gordon then moved to Paris for 2 1/2 years, attending the prestigious La Varenne Ecole de Cuisine – garnering their Grande Diplome – and working at several Michelin-starred restaurants. He also was the Chef on a hotel-barge in Burgundy.
After returning to his native New York City in 1984, Mr. Gordon worked at several well-known restaurants, including The Quilted Giraffe, Le Chantilly and Cafe Luxembourg, then as Creative Chef for Washington St. Cafe Caterers. In 1987 he opened his own restaurant, the critically-acclaimed French bistro, L'Ecluse.
He closed this in 1990 and moved to Portland, Oregon. In Portland, Mr. Gordon found fertile ground for his personal style of big flavors and eclectic comfort food. He opened the pioneering 28 East, then the trend-setting take-out shop Ken's Home Plate, which in 2003 morphed into the small neighborhood bistro Ken's Place.
It was here that he began smoking meats – first producing Portland's best BBQ'd meats, then artisan wood-smoked pastrami. The word-of-mouth and demand became so great that in 2007 Mr. Gordon opened Kenny and Zuke's Delicatessen in Downtown Portland.
Kenny and Zuke's has attracted a huge local following as one of Portland's hottest restaurants, as well as national attention and awards as one of the Nation's best practitioners of the lost art of Jewish Delicatessen.
In 2009, Mr. Gordon opened a second location – Kenny and Zuke's Sandwichworks – and is currently working on other projects, as well as plans to wholesale his bagels and pastrami.
In January of 2012, Mr. Gordon was diagnosed with Type 2 Diabetes. Within 48 hours he was hired by the Oregonian newspaper to write the popular weekly column, "Diary of a Diabetic Chef."
He continues to live in Portland with his wife Leslee Lewis, and 2 kids, Clare, a professional Baker, and Graham, an engineering student at Harvey Mudd College.
(published April 22, 2012)