Monday, September 25th, 2023
by Mary Perkins, Nutritionist

If you want to remain in good health for as long as possible, it is vital to have a grasp of certain fitness and nutrition fundamentals. In modern society, many individuals are afflicted with ailments that might be prevented if they simply ate a balanced diet and took regular exercise.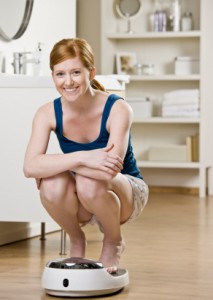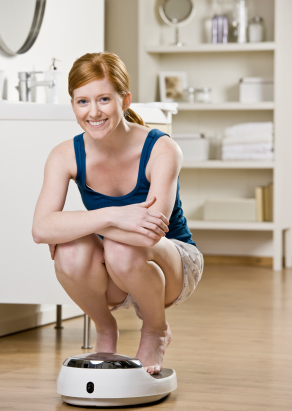 Losing weight can happen naturally if you get in touch with your body's innate desire for health. Healthy weight loss can occur naturally, provided you eat healthful and nutritious food that is high in nutrition and low in calories. Diet success through proper nutrition is a natural slimming method with long-term health and wellness benefits.
Fitness and Nutrition Go Hand-in-Hand
When designing a weight loss plan focused on fitness and nutrition, it is helpful to set clear and achievable goals for both the short-term and the long-term. Unrealistic goals set you up for failure – that's why it's important to take things slowly and gradually work towards your lose weight target in small increments.
It can be useful to create a weight loss diary and nutrition chart where you keep track of the foods you eat and the workouts you do. By using a diet plan which is written on paper, you will give yourself a greater chance of succeeding at your weight loss goals.
The Best Weight Loss Diet is One You Enjoy
When searching for the best weight loss diet, balanced nutrition and a variety of foods should play a big part. If your diet is too strict or does not include foods you enjoy eating, your chances of diet failure increase.
Eating healthy does not mean you have to stop eating your favorite things, but you should cut down on red meat and processed foods containing refined sugar. The best diets for proper nutrition are those that contain plentiful fresh fruit and vegetables, and less fat and carbohydrates.
Don't Forget About Exercise for Weight Loss!
Exercise does not require joining a health club, but it's important to do some sort of physical activity every day for 20 to 30 minutes. It's vital that you get your heart and lungs involved. For example, a brisk walk around the block or to and from work is good cardiovascular exercise that's easy to do.
It's often a lot easier to stick with a workout program if you can find someone to exercise with. Motivation to lose weight is harder to maintain when you exercise alone. A good workout partner can help you stay motivated as you encourage and push each other to reach your weight loss goals.
Diet Foods that Taste Good
One of the biggest complaints people who are trying to get slim have is that diet food tastes bad. That doesn't have to be the case. If you take the time, you can prepare healthy diet menus that taste good. Here are a few suggestions:
Watermelon in season is always delicious, and it's a great diet food. Grapes, pineapple, cantaloupe, honeydew melon and peaches are also delicious whether eaten alone or mixed together in a fruit salad.
You might also choose to mix fruit with plain yogurt to complement its flavor. Fat-free plain yogurt is a great diet food that tastes wonderful when mixed with your favorite fruit.
Broccoli and cauliflower are delicious when steamed and the dipped in fat-free Ranch dressing. You might also enjoy red kidney beans mixed together with chopped red onion and fat-free Italian dressing.
Try making a flavorful salad with chopped tomatoes and red onion and fat-free Italian dressing.
Carrot and celery sticks are tasty when dipped in fat-free Ranch dressing. Lettuce, tomatoes and cucumbers are all diet vegetables that form a tasty salad with the fat-free salad dressing of your choice.
Broiled chicken breast with sliced oranges on top is a delicious and low-calorie way to enjoy a delicious main dish. Seasoned skinless chicken thighs with lemon pepper are delicious on the grill.
Try a fresh tuna or salmon steak marinated in teriyaki sauce and then broiled. Top the tuna or salmon with a handful of chopped scallions
Diet soups like beef bouillon are great with rice and vegetables added to them. Good vegetable choices for bouillon soup are onions, tomatoes, carrots and zucchini.
A pinch of grated Parmesan cheese added to your soup will enhance the flavor even more. For a change of pace, try adding a little oregano or basil.
A bowl of whole grain cereal with skim milk and the fruit of your choice on top are a great-tasting diet food. Try a bowl of air-popped popcorn (no butter) and eat the whole bowl. Delicious, healthy and very few calories!
One of the best ways to create delicious diet foods is to buy a diet cookbook or look on the internet for diet recipe websites with articles on nutrition. There are an abundance of healthy, natural and delicious recipes available online that are easy to prepare.
(published July 29, 2011)