Wednesday, September 20th, 2023
by Dr. Barbara Hopkins

If you are considering having Botox injections, then it's helpful to know how much they cost. The truth is that Botox cost varies due to several factors, including the city where you live and the skill and qualifications of your doctor.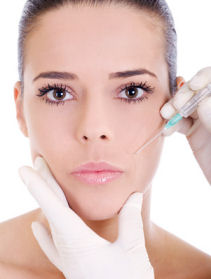 The average cost of Botox injections in the United States is around $400 for one round of treatments. However, the cost of Botox depends on where you reside. For example, Botox prices in New York or Boston are some of the nation's highest. Miami and Dallas Botox doctors can also be expensive.
Botox injections can cost anywhere from $150 to $400 per treatment area. Furthermore, treatments must be done again every three to four months. In the case of Botox, you get what you pay for, which means avoid discount Botox administered by poorly-trained doctors.
Botox Doctors: Experience Counts
Botox can be injected by dermatologists and facial plastic surgeons. Doctors giving Botox treatments should have a precise understanding of facial anatomy. The risk of Botox complications is greater when performed by an inexperienced or poorly-skilled doctor.
Many doctors charge a flat rate for Botox shots, while others will charge based on the number of units needed per treatment. Botox treatment flat rates range from $350 to $1000, while unit rates are roughly $10 to $20 per unit.
The cost of Botox varies, as does the experience of the doctors injecting it. Doctor's offices charge for Botox in two ways: either by "area" or by "unit."
Botox Cost per Area
Botox prices are normally determined by the area of the face or neck which is treated. A single Botox treatment in the U.S.A. costs about $400, although more than one area can be treated at the same time.
Certain areas of the face (for example, around the eyes) may require multiple injections, which means the cost can be as high as $800. Botox for the forehead can cost up to $1400, depending on the size of the area and the depth of the wrinkles.
Charging by "area" is often to the advantage of the doctor, since he or she can dilute the Botox by whatever ratio they choose. In many cases, the patient never actually knows how much Botox they have received.
There also exists the possibility of cross-contamination between patients since the person doing the injecting is using the vial repeatedly for several patients.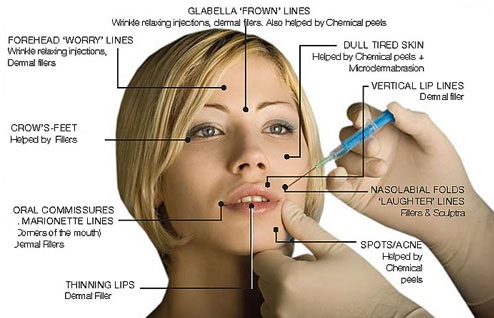 Botox Cost per Unit
The better way from the patient's perspective of charging for Botox is by the "unit."
The average amount of Botox for a typical patient is 50 units. This amount will cover the crow's feet (2.5 units each), the glabella (25 units) and the forehead (20 units). 50 units of Botox allows for significant reduction in wrinkles but allows you to continue to move your face naturally.
The charge per unit varies in America from anywhere between $10 and $20 per unit (sometimes more in places like Manhattan or Beverly Hills). Many doctors charge a flat fee for Botox in 50 unit increments.
Make sure the person doing the injecting opens a new vial of Botox in front of you so you can be assured you are getting fresh product and getting the amount of Botox you are paying for.
Is Botox covered by Insurance?
Unfortunately, Botox treatments are usually not covered by insurance. In certain cases when your particular medical condition requires Botox, insurance may pay for it, but this is not normally the case.
Botox injections should be administered only by an experienced and qualified medical doctor. When you hear about "discount Botox" or "Botox parties," you should steer clear, because you may regret having Botox if the procedure should go wrong.
Botox for Migraines
Botox was recently approved to treat chronic migraine headaches. To mitigate headache pain, Botox injections are given every 12 weeks or so around the head and neck areas.
Multiple injections around the head and neck may dull future headache symptoms, according to the latest scientific research. Nevertheless, it's important that a patient who suffers from chronic migraine head pain discuss with their physician first whether Botox is an appropriate treatment option.
Only deal with licensed doctors who have experience in treating migraine headaches with Botox. When properly administered, Botox for chronic migraines can provide relief lasting up to three months.
Botox Injections Prices
If you want to try Botox, then you should have a budget of at least five hundred dollars. That will allow you to have one treatment session on a couple of areas of your face in order to see if Botox works for you.
Make certain you read Botox reviews and learn as much about the procedure as you can before going ahead with it. The most important factor is finding a licensed, experienced and reputable cosmetic surgeon to do the treatments. Be sure to get all the facts about Botox and your doctor before proceeding.
(published March 4, 2011)
Summary
Reviewer
Review Date
Reviewed Item
Author Rating