Thursday, November 30th, 2023
by Dr. Barbara Hopkins

If you want to look younger and smooth your facial wrinkles with Botox, then you're probably also wondering how much it costs. Generally speaking, the price you'll have to pay for Botox depends on the qualifications and experience of your doctor, as well as the region of the country you are living in.
Plastic surgeons and dermatologists usually calculate the cost of Botox based on the size of the area of the face they are treating. The average price for a Botox treatment on the face or neck in the U.S.A. is about $400.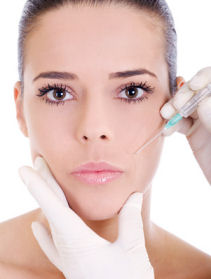 One general rule of thumb is that the bigger the area, the higher the cost of Botox treatments. In the case of Botox cost for the face, areas that require more than one injection of Botox will be somewhere between $500 and $1,000. Botox treatments for the forehead can cost up to $1,400.
How much you pay for Botox will also be determined by your dermatologist or plastic surgeon's experience and reputation. Another key point to bear in mind is that Botox treatments in a big city are almost always more expensive. If you want save money on the cost of Botox, consider traveling to a smaller city where the doctor fees for Botox are lower.
For example, Botox costs in Miami are going to be different from the charge for Botox in Chicago. The reason for this is that plastic surgeons in South Florida can charge more for Botox treatments. Dermatologists in fashionable cities like Dallas are also going to have higher fees for cosmetic procedures.
Discounts on Botox are nice, but don't cut too many corners to save money on the cost of Botox injections. The fact of the matter is that it's probably better to pay a bit more money for a skilled dermatologist or plastic surgeon to do your treatments. You will be happier with the results and less likely to regret having tried Botox.
Botox Cost per Unit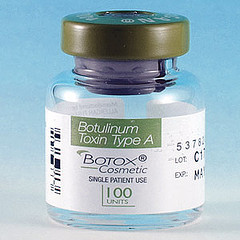 Most physicians will charge around $12 to $20 a unit for Botox. Botox is packaged in vials of 100 units each, but your doctor will probably dilute the Botox with a saline solution. Based on the type of treatment given, 20 units of Botox is normally enough to freeze the facial muscles and stop wrinkles from forming.
In the case of the forehead, your Botox cost will be based on the average usage of around 20 units. How much muscle you have in this particular area will dictate how much Botox is required to achieve a satisfactory result. Botox cost will also depend on on whether worry lines or frown lines are being treated.
Botox Cost per Injection
The typical cost of Botox injections in the U.S.A. is roughly $400, and treatments must be repeated every three months. However, the price of Botox varies depending on where you reside. For example, Botox prices in Los Angeles or Dallas are some of the highest in the U.S.A. Breast enhancement prices follow a similar pattern.
With Botox, you definitely get what you pay for, which means stay away from Botox parties or other places where Botox could be injected by someone lacking proper medical training and experience. "Discount Botox" may sound attractive, but it's usually not worth taking the risk.
Probably the best advice when it comes to Botox is "less is more," especially in the beginning. It's better to proceed slowly and see whether or not you like the results. You can always go back to your doctor and have more Botox treatments done if you are happy with the way you now look.
How to Save Money on Botox Treatments
If you are looking for Botox at a discount, you might want to wait until the end of the year to receive your treatments. Botox discounts, are more common towards the end of the year when people want to look their best for the holiday season.
However, if you find Botox at cheap price online, you should be careful. Keep in mind that you are not only paying for the units of Botox per treatment, you are also paying for the skill and expertise of the injector. So make sure you get Botox injections from a well-trained and reputable doctor.
Financing Your Botox Treatments
For those individuals on a budget, BOTOX® financing plans are available that can make treatment easily affordable. Many cosmetic surgeons accept patient financing plans from third-party providers, while others offer their own financing plans for BOTOX®.
Unless you have a health-related reason for using BOTOX, your health insurance company will not pay for your treatments. But it's good to know that have other options available to help pay for the cost of BOTOX.
For example, low interest rate Botox financing allows you to have your Botox treatment now and then make small monthly payments on the balance of the treatment cost until paid.
(published March 18, 2011)