Thursday, November 30th, 2023
by Dr. Robert Shumway, Cosmetic Surgeon

It's almost impossible in today's world to pick up a magazine or turn on the television without seeing a story about cosmetic surgery.
Be it a reality show featuring behind-the-scenes glimpses of a "prominent" Beverly Hills Cosmetic Surgeon, or a scandalous story about a celebrity makeover gone wrong, the true "reality" is that these Hollywood depictions do not fairly represent the potentially life-changing benefits of cosmetic surgery.
In the real world, the Cosmetic Surgeon's office is not a platform for individual egos, self-promotion or dramatic conflict. A professional cosmetic surgeon should constantly strive to provide a safe, comfortable and relaxed environment where patients feel free to discuss their most personal concerns.
Although the media often portrays a person who decides to undergo cosmetic surgery as impulsive, in my experience the reality could not be further from the truth. In fact, for most of my patients, their arrival at my office can be more accurately described as a journey rather than some sort of rushed decision to change their appearance.
That's why before entering a consultation room, my staff and I remind ourselves of our responsibility to be both compassionate and empathetic with our patients. After all, they are entrusting us with issues they may have felt self-conscious about for years.
Overcoming Fear and Misinformation
It is common for individuals to approach the idea of a cosmetic procedure with a great deal of fear and misinformation. The first thing that many new patients explain to me is that they have been troubled about a particular aspect of their appearance for several years, but are either unsure if the issue can be corrected, or are afraid that a procedure to correct the problem might be too painful.
The misinformation and fear about cosmetic surgery has made good candidates for cosmetic surgery wait months or even years to visit a cosmetic surgeon for a consultation. Ironically, it is through the consultation that the patient's questions are answered, fears are addressed and the options are explained.
Minimally-Invasive Cosmetic Surgery Treatments
Although television makeover shows often depict elaborate surgical changes in a few short hours, the reality is dramatically different. The truth is that in most cases, subtle, less invasive cosmetic procedures can have the most dramatic impact on a patient's physical appearance.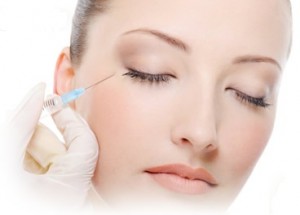 Thanks to tremendous technological advancements in the world of cosmetic surgery, there are a wide variety of minimally-invasive treatments now available to patients. As a physician, it is truly an extraordinary time to practice what is being called Aesthetic Medicine.
Nevertheless, what the media loves to portray the most are the sensational tabloid stories of celebrities who have had multiple extreme procedures, at times leaving them nearly unrecognizable. What is missing in all these cases can be summed up in one word: BALANCE.
A skilled cosmetic surgeon recognizes the balance between preserving a person's uniquely beautiful appearance while making improvements or refinements to features or imperfections that cause concern. This ability to find that balance is what separates a skilled plastic surgeon from the rest. These subtle, yet beautiful changes to one's appearance result in many happy patients.
Technological Advances in Plastic Surgery
Today, modern surgical techniques are less invasive, more precise, and can be performed with significantly less discomfort than even a few years ago. Not long ago, for example, doctors performing a breast augmentation surgery had to make their incision on the breast in order to place the implant in the proper location.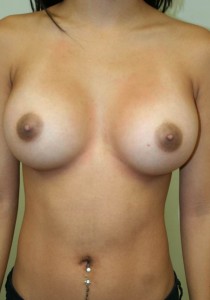 Nowadays, specially trained surgeons can perform breast enlargement surgery without ever making an incision on the breast. The surgical technique known as Transumbilical Breast Augmentation, or "TUBA," requires only a small incision in the upper rim of the belly button.
As a pioneer in this TUBA technique, I know that the results are beautiful! Better yet, once patients are informed about these new surgical options, they gain the confidence to face their most personal and intimate concerns about their appearance.
One of the most rewarding aspects of my practice is educating patients with the truth about their treatment options and dispelling the myths about certain procedures. Once people have the correct information about the vast array of treatment options available, it is almost as if I have lifted a heavy burden from their shoulders. Patients frequently leave my office with a renewed sense of excitement and enthusiasm for the future.
(published May 14, 2012)

Dr. Robert Alan Shumway, MD, FACS, Director of Shumway Cosmetic Surgery in La Jolla, California, is a Duke University-trained cosmetic surgeon. Dr. Shumway has performed literally thousands of TUBA (TransUmbilical Breast Augmentation) procedures over the past 18 years. Dr. Shumway also has expertise in body contouring, facial sculpting and skin rejuvenation. For more information on the latest cosmetic surgery techniques, or to schedule a consultation, visit his website: shumwaycosmeticsurgery.com.