Friday, June 2nd, 2023
by Ann Morris, Diet Counselor

The Dukan Diet is a highly effective, doctor-approved eating plan designed to combat obesity. It was created by Dr. Pierre Dukan, a French physician, in order to teach people to eat in a more healthy way that promotes natural weight loss.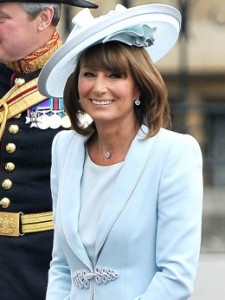 The Dukan Diet has developed a following among many high-profile celebrities, including supermodel Gisele Bundchen and singer Jennifer Lopez. Carol Middleton is also a celebrity fan of the Dukan Diet Plan's safe and speedy weight loss.
For women who are experiencing menopausal weight gain around the waist, the Dukan weight loss plan can help. Carol Middleton reportedly went on the diet to slim down for the recent Royal Wedding. The Dukan Holiday Diet boasts weight loss of up to 7 pounds in five days.
Dukan Diet Phases
The Dukan Diet begins with an initial rapid weight loss phase called the "attack" phase. During the attack phase of the Dukan Diet, a person eats an unlimited amount of meat, fish, non-fat dairy products and eggs – along with oat bran.
After a period of two to ten days – depending on your weight loss target – it's time to switch to the "cruise" phase of the Dukan Plan. The cruise phase adds unlimited salad and vegetables to your meals. The cruise phase alternates with the attack-only phase, which means you don't eat vegetables and salads every day.
Phase 3 involves the important period between weight loss and maintenance, when no weight loss is expected. This is the period when your body is most vulnerable to regaining the weight. But if you are able stay in this phase five days for every pound lost, you should be able to avoid weight rebound.
Phase 4 is the maintenance part of the Dukan Diet plan, and is meant to be for the rest of your life. You'll keep the weight off for good if you stick to a once-a-week all-protein day, eat oat bran, and do regular exercise.
The Dukan Diet on Holiday
When you are on holiday, eat only protein with salad and vegetables and stay away from pasta, potatoes and rice. And don't forget the obligatory 2 to 4 tablespoons of oat bran each day to ensure you are getting enough dietary fiber.
It's OK to eat one piece of fruit, a bit of cheese, one glass of wine and two slices of whole grain bread each day. You also have permission to enjoy two "celebratory meals" without any conditions as long as you set aside one day for protein-only attack-phase eating.
When you return home, continue with your holiday eating plan, sans the glass of wine each day. This is known as the "consolidation" phase of the Dukan Weight Loss Diet. Continue on this phase for five days for each pound of weight lost. This will serve to establish your new reduced weight for the long-term.
Lose Weight for Good with the Dukan Diet
Finally, lose weight for good by adopting a balanced and healthy diet with three important rules: eat oat bran every day, exercise every day and eat a protein-only menu once a week. Exercise plays a big part in the success of the Dukan Diet because it triggers endorphins that reduce the need for emotional eating.
By making some basic changes to their diet and spending a few days in the Dukan attack phase, A-list celebrities can get their bodies red-carpet ready. Before the Royal Wedding, Carole Middleton reportedly went on the Dukan Diet and was able to lose four pounds in four days. Some people have been able to lose 5 pounds a week on the plan.
The low fat approach of the Dukan Plan makes this celebrity diet an attractive way to lose weight. In addition, the unlimited vegetables and oat bran make it high fiber as well.
People can certainly lose weight with the Dukan Diet because it cuts calories dramatically. However, some experts say that this diet plan does not include all the nutrients a person needs to maintain good health.
The nutritional benefits of fruits, whole grains and healthy fats are inadequate in the Dukan Diet, according to the American Dietetic Association. They say their are health hazards that come with restrictive dieting, because when dieters start losing weight rapidly, it puts them at risk of nutritional deficiencies and possible kidney problems.
Losing more than 1 to 2 pounds per week can promote gallstones and muscle loss, according to some experts. It is unhealthy to lose weight too quickly because the body not only loses fat and fluids but also precious muscle mass, which can be hard to replace as the body ages.
When choosing from among the many popular and fad diets out there, it's best to take a balanced and long-term approach. Sensible calorie consumption along with regular exercise remain the keys to permanent weight loss.
(published July 22, 2011)