Friday, June 2nd, 2023
by Kristin Kirkpatrick, Registered Dietitian

The U.S.A. is growing larger and there are data to prove it. The CDC (Centers for Disease Control and Prevention) regularly analyze the health and nutritional status of the country by polling residents from every state with a variety of questions related to their overall health and fitness.
The data gathered is used to chart weight changes of Americans and goes back decades. This information-gathering effort has resulted in the CDC obesity maps, which are a wonderfully useful tool used by health professionals to assess obesity trends across the country.
In 1985, the U.S.A. was represented by three colors; dark blue, indicating between 10% and 14% obesity, light blue, indicating less than 10% obesity, and white, indicating that no data was provided for that particular state. As years passed, the color system could not keep pace with Americans' growing waistlines. New colors had to be added to account for higher rates of obesity.
The 2010 map has added five more colors since the 1985 map; the color that causes the most concern is dark red and represents states with an obesity rate greater than 30 percent. Even worse, obesity among children in the United States is three times higher than it was in 1980.
The blue states on the chart that were there in the beginning are now all gone; but a distant memory of how lean Americans used to be. Wouldn't it be wonderful for us to get back to blue?
Colorado Has the Lowest Obesity Rates in the U.S.A.
If you take the time to peruse the data, you'll notice one trend that is obvious.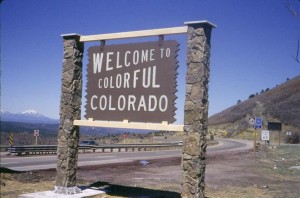 One state in particular took longer to change colors than any other.
Today, Colorado boasts the lowest obesity rates in the nation among its adult population. So what health secrets can we learn from this great mountain state? After all, if Colorado can do it, can't all Americans learn how to stay fit in their own respective states as well?
Colorado Fitness and Nutrition Programs
Similar to many states, Colorado adopted physical activity and nutrition plans for its residents several years ago. These programs provide education and infrastructure to reach state health targets.
It is notable that other states have tried similar approaches without the same level of success. What Colorado has managed to do is create a culture that values farmers markets over fast food and hiking over video games.
To begin with, Colorado provides abundant resources to enable the purchase of fresh, locally-grown food through hundreds of farmers markets taking place weekly, as well as Community Supported Agriculture (CSA) programs for its residents. A recent study in the journal Economics and Human Biology found that those people who reside closer to farmers markets were less likely to be diabetic or obese than folks who live closer to traditional grocery stores.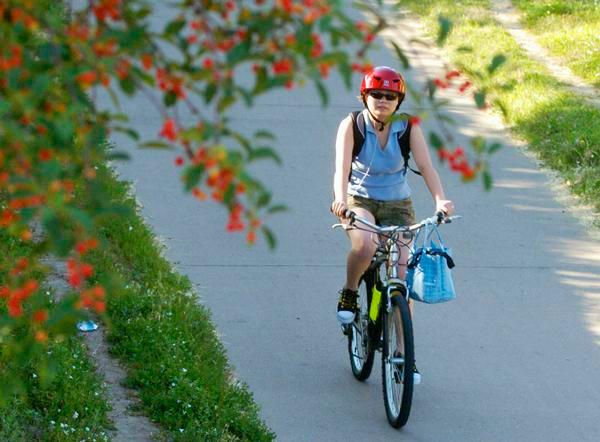 Another advantage Coloradans have is easy access to bike paths, hiking trails and ski resorts. People who live here don't have to drive hundreds of miles to find a safe and pollution-free place to walk or bike. In a nutshell, barriers to better health don't exist in much of the state.
Vegetarian Food Choices in Abundance
Restaurant food seems healthier in Colorado, too. While you can find fried foods and "calorie bombs" in Colorado chain restaurants, local restaurants usually provide plenty of healthy food choices.
I travel to Colorado every year, and one of the things I look forward to the most is going to a local restaurant where they serve 100% whole grain bread and pasta, lots of fresh vegetables and a variety of new and exciting low-calorie vegetarian dishes.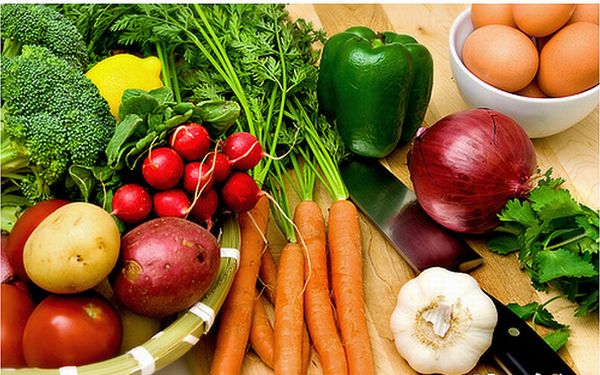 Finally, the air is thin and the sun shines almost all the time in Colorado. Why is this important you ask? A 2010 study in the journal Obesity found that people living at higher altitudes may actually work harder to expend energy, while eating less. Utah and Montana also top the list of the healthiest states in the country so perhaps there is a trend appearing here.
More Sunny Days Make Fitness Easy
Finally, Coloradans enjoy at least 300 days of sunshine a year. When the sun is out, people are less likely to be inside a movie theater or shopping mall and more likely to be enjoying the outdoors which means doing some sort of physical activity.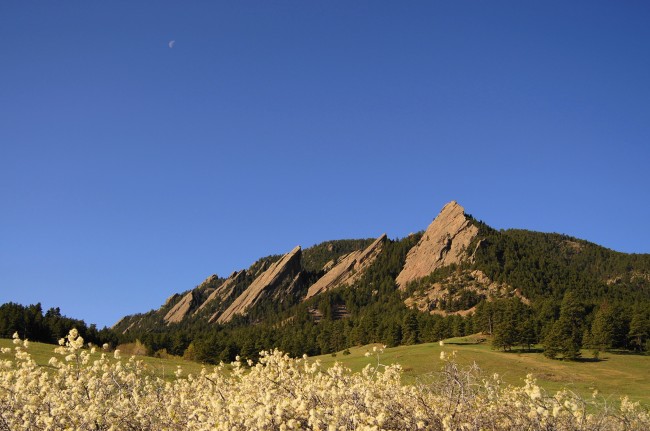 What does all of this mean for those of us not lucky enough to be living in the Rocky Mountains? Should we all move there to change the health of the nation for the better?
Or can we perhaps make some small changes in our own communities to achieve not only a thinner and healthier population, but a population with lower health costs and happier individuals?
Why not have local communities and businesses lead the way? We need more cities and towns that encourage an active lifestyle by creating safe walking and biking paths, more farmers markets so that citizens can have easy access to locally-grown produce, and more support from local, state and federal politicians to subsidize fresh and healthy whole foods.
There is also a need for better food in schools. Programs to help kids make behavioral changes related to nutrition and physical activity and give them a more supportive environment in which to succeed would be very helpful.
Colorado will need to remain vigilant with regards to its obesity rate and also continue to improve on it as their pediatric population increases their overall obesity rate yearly. All of us can do better in rethinking the culture in which we live – there is no better time than now!
For example, the city of Cleveland sits at 653 feet above sea level and has few sunny days – only about 18% of our days are filled with sun – while another 27% are partly cloudy. Therefore, in Cleveland, we have to be more creative to stay healthy. Our barriers to health – like many other states – are greater. But in Cleveland we are trying to knock those barriers down.
Cleveland Clinic Community Health Initiatives
I work at Cleveland Clinic, located just outside downtown Cleveland. Cleveland Clinic has created a variety of programs to encourage healthy behavior, including a weekly Community Farmers Market program providing access to locally-grown, sustainable, healthy foods to the general public.
We have also begun the Let's Move It! campaign that encourages Cleveland residents to get their bodies moving, stop using tobacco and eat more healthy.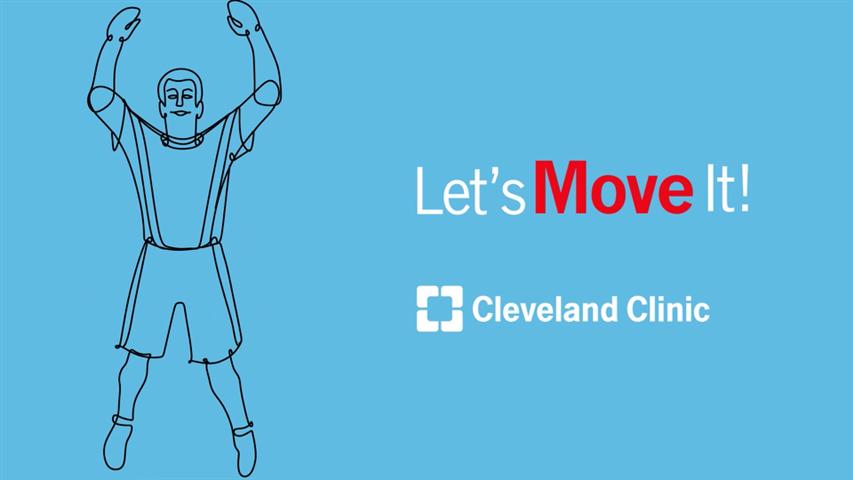 Cleveland Clinic hosts regular "Walk with a Doc" events that allow individuals to get their medical questions answered, while getting some exercise in the process. Finally, we've been working together with the Cleveland Municipal School District in an effort to transform their lunch menus by eliminating most refined carbohydrates and simple sugars.
People in Colorado are clearly leading the way in the quest for a healthier population. Isn't time that we all put on our running shoes or hiking boots and get on the same path?
Let's start today by working with local governments and businesses. Let's start today by making better food choices at home for ourselves and our families, and by going for a walk rather than watching a TV show. In order to reduce our country's overall healthcare costs and stay competitive with other countries, America needs to do one thing – get back to blue.
(published June 12, 2012)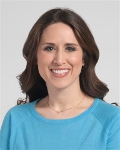 Kristin Kirkpatrick is a registered dietitian and wellness manager for the Cleveland Clinic Wellness Institute. She is a regular contributor to the "Doctor Oz Show" and provides expert opinions for several major magazines as well as media and web outlets. Kristin has been helping individuals reach their personal health goals for over 12 years and her specialties include weight management, nutritional genomics, dieting on a budget and community-worksite wellness. For more information about Kristin, visit www.clevelandclinic.org/wellness.