Friday, November 24th, 2023
by Dr. Kevin Williams

The prices you will pay for liposuction depend primarily on which part of the body you have fat removed from. Other factors are the skill and reputation of the doctor, as well as which part of the country the liposuction clinic is located in. You will pay more for liposuction in big cities with well-known doctors.
How Liposuction Fees are Determined
Every liposuction doctor and cosmetic surgery clinic have their own approach to determining the fees they will charge you for their services. For example, if the clinic uses the newest medical technology or procedures, their is a good chance that you will pay more as their patient.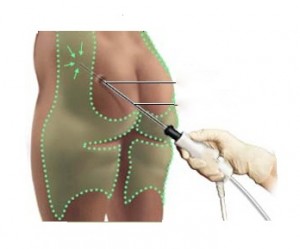 If you decide to have liposuction done in a major metropolitan area like Atlanta or Dallas, you will definitely have to pay higher liposuction prices as a result. In order to save money, you may want to consider having your procedure done in a smaller market where the doctors don't charge as much.
In addition to the procedure itself, you will also be responsible for anesthesia and medicine, as well as follow-up visits with your doctor after the liposuction has been completed. It's possible that you may need additional procedures to get the result you want, so don't expect a "miracle" after only one treatment.
Current Liposuction Prices:
Abdominal Area: $3,000-$8,000
Back and Shoulders: $2,000-$4,000
Buttocks Area: $1,750-$5,000
Chest Area: $2,500-$7,500
Facial Areas: $1,500-$4,500
Frontal Thigh Area: $1,750-$5,000
Inner Thigh Area: $2,000-$5,000
Outer Thigh Area: $1,750-$5,000
Waist and Hips: $2,000-$5,000
Upper Arms: $1,500-$4,500
Finding a Good Liposuction Doctor
Make sure that your doctor is board-certified in his or her area of expertise. Ask to see your doctor's background information and experience in the field of cosmetic surgery. Your doctor should be glad to give you this information – any doctor who hesitates to do should be avoided.
Don't hesitate to ask your doctor to provide references of other patients on whom he has performed liposuction or another type of plastic surgery. Ask these patients detailed questions about their experience and whether or not they are satisfied with the results. Look at liposuction before-and-after photos as well.
Recovery After Liposuction Surgery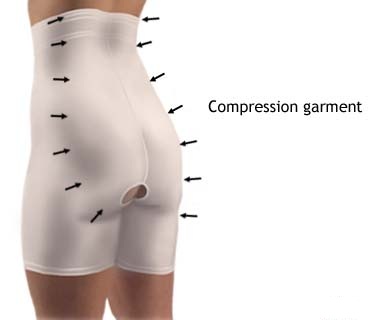 Following liposuction surgery, you will be clothed in a support garment that covers all the liposuctioned areas. Do not remove this garment until your doctor says it is OK to do so.
Most patients are able to remove their garment and take a shower on the third day after surgery. The first time that you remove your garment you will feel lightheaded. Don't worry – this is a normal reaction.
After taking your shower you need to apply a heavy lotion all over the areas that were liposuctioned to relieve the itchiness that you will inevitably experience. This is also a good time for you to start massaging the liposuctioned areas to speed recovery.
You should massage the areas where liposuction was performed thoroughly several times a day for a month or more. If you experience dimpling or wrinkling of the skin, it can be minimized or eliminated by regular massage and also by doing certain kinds of exercise.
Paying for Liposuction
Liposuction is generally considered a cosmetic procedure and therefore is not covered by insurance. If you cannot afford to pay for the entire cost up front, your doctor may be able to offer you some sort of time payment plan. In fact, liposuction financing has become more and more popular in recent years.
Be sure to understand the terms completely before agreeing to any kind of loan to pay for liposuction or other plastic surgery. It's probably best if you save up the money ahead of time so that you can pay cash for the procedure.
The Dangers of Cheap Liposuction
Sometimes people make the mistake of trying to save too much money on liposuction. The old saying, "you get what you pay for," is often true when it comes to cosmetic surgery. It's better to find a reputable and skilled doctor who will be able to give you a result that will make you look better and feel satisfied.
There are countless liposuction horror stories out there of people who decided to have the procedure performed at a discount price and suffered serious complications as a result. Don't cut corners when it comes to choosing a reputable liposuction clinic with licensed and experienced cosmetic surgeons.
For those individuals trying to lose weight, achieving the body shape they want requires a combination of healthy eating and regular exercise. Unfortunately, despite one's best efforts, stubborn pockets of fat often remain that no amount of exercise or dieting can eliminate.
Liposuction surgery (a.k.a. fat removal surgery), can help remove these areas of fat and also reshape specific areas of the body, but it is not designed to be a quick weight loss tool. Before proceeding, make sure you understand the risks and rewards of cosmetic surgery to remove body fat.
(published December 22, 2010)