Thursday, June 1st, 2023
by Reza Sadrian, M.D.


Question: I take especially good care of my facial skin by regularly applying sunscreen and following a healthy diet, yet wrinkles seem to be appearing in spite of these preventative efforts and my young age.
Is there a particular reason for this, and can you suggest a remedy?
Answer: Without the benefit of being able to diagnose your facial skin through a professional consultation, I can simply tell you now that your condition may be attributable to your genes.
A recent study published in the journal Nature reveals that the breakdown in cells known as "mitochondria" that were inherited from your mother may be the culprit.
We have learned through this study that these cells have a lot to do with the aging process and the DNA passed down from mothers can influence aging rates.
Technically, mitochondria (often referred to as the powerhouses that human bodies are comprised of) play a significant role in the signs of aging.
As mitochondria cells sustain damage, they often mutate and lose their ability to produce energy. This results in the breakdown of cells, frequently resulting in wrinkles.
Like Mother, Like Daughter
If your mother had wrinkles at a young age, you might also be susceptible to fine lines on your face at an early age; conversely, if your mother had smooth skin during her 40's and 50's, you might experience the same benefit.
The study had an emphasis solely on cell aging and genetics, but researchers anticipate that this report may facilitate future development of therapeutic interventions.
Such interventions should lead to additional revelations regarding mitochondrial function, thus potentially slowing the aging process as additional research is conducted.
Cosmetic Treatments for Early Wrinkles
In our office we often combat early wrinkles with injectable products such as Botox™, Juvederm™, Restylane™, and Sculptra™ – or we may prescribe a variety of laser treatments to help smooth the skin of imperfections.
Injections provide results that last for several months and require periodic re-injections.
Laser treatments not only treat facial lines, but can also eradicate age spots on the face, neck, and hands, and also help to tighten facial skin.
We may prescribe a combination of these two treatments, or recommend a mini facelift if wrinkles and sagging skin are particularly pronounced.
It's always advisable to consult with a board-certified plastic surgeon prior to scheduling a cosmetic treatment.
(published November 12, 2013)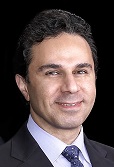 Reza Sadrian, MD is one of very few plastic surgeons on a nationally recognized level dually certified in plastic and reconstructive surgery as well as oral and maxillofacial surgery. He is a Diplomate, American Board Plastic Surgery and serves as Medical Director for the Plastic Surgery and Laser Institute of San Diego. He is also a staff surgeon at Scripps Memorial Hospital in La Jolla. In addition to performing brachioplasty, he has wide experience in oral and maxillofacial surgery, reconstructive plastic surgery, and treatment of trauma patients. Dr. Sadrian can be reached at (858) 457-1111 or via the web at sadriancosmeticsurgery.com.