Sunday, September 24th, 2023
by Lisa Lynn, Fitness Expert and Weight Loss Specialist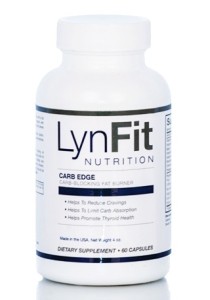 The top-rated TV health show in America, The Dr. Oz show, has featured White Kidney Bean Extract, Forskohli Root Extract, Guggul Extract and Banaba Leaf Extract because they were so impressed with these weight loss supplements and how they help to solve Americans' struggles to weight.
Some of the biggest obstacles we face when trying to lose weight are:
Sluggish-Slow Metabolisms/Low Thyroid function
Insatiable cravings & Hunger
Reduction of cellulite and body fat
Lack of energy/Depression
These issues STOP us from doing what we need to do to reach our weight loss and fitness goals rather than motivating us to make better choices – which is why they need to be addressed!
Mother Nature has provided us with everything we need to overcome these obstacles/issues. My new book contains everything you need to know so you can overcome your weight/fat loss battles for good without any of the harmful side effects.
Stay Away from Weight Loss Medications and Surgical Treatments
Weight loss medications or surgical treatments including the expensive treatments we all fall victim to cost outrageous amounts of money – yet leave us even more depressed and overweight than ever!
I want to take the time to explain to you what it is your taking, why you're taking it and what else it helps with.
After all, if it doesn't create health and you can't live on it why bother taking it?
My Search for a Safe and Effective Weight Loss Supplement
Let me remind you that from my own weight loss struggles I set out to find sensible solutions as I too battle cravings, low thyroid, lack of energy, depression and I need to live on a system that brings relief forever.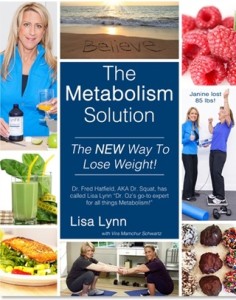 I feel these solutions beat cosmetic surgery any day and I hate medications!
I blended all of the nutrients needed to solve these weight issues and combined them into one safe supplement thereby saving you time and money!
I've become concerned over the interest in new diet products without enough information to back them up and for that reason I only use ingredients that are backed up by numerous clinical studies for efficacy!
I set out on a mission to help you lose weight making it faster and easier!
The Weight Loss "Superstar" Ingredients in LynFIT Carb Edge
Carb Edge Superstar #1: B Vitamins B1 Thiamine, B2 Riboflavin,B3 Niacin,B5 Panthonic acid, B6 pyridoxine, B12 Cobalamin are all water soluble vitamins found in the following foods BUT are not limited to unprocessed foods (processed foods deplete our bodies), whole grains, potatoes, bananas, chili peppers, beans, and when it comes to B12 – the best sources come from animals or shall I just say B vitamins come from all of the foods we need to limit when we are trying to lose weight and force our bodies to burn fat.
The B vitamin family is always important when it comes to taking supplements because of their ability to help metabolize (breakdown food/convert food to energy) and are crucial for any weight loss program, as it can be stressful.
Emotional, mental, and physical stress demand more B vitamins. Without enough B's you'll feel tired, stressed and irritable!
These are the exact things you DON'T want when you're trying to lose weight! That's why its best to combine them in a weight loss formula the way LynFIT does!
Stress depletes B vitamins, and as you know most of us anxious people live in a stressed-out state most of our lives, thereby increasing our need for B vitamins.
When we nourish our bodies with what they need, cravings begin to diminish. B vitamins aren't just good for your metabolism, they are also good for heart health, and to make red blood cells – which are the cells responsible for carrying oxygen into your bodies tissues making B's essential for a stress-free body that's tight, toned and cellulite-free!
Workouts also deplete our bodies of B Vitamins and that's why people who work out need extra support by supplementing with B Vitamins.
Carb Edge is best known for its revolutionary metabolic boosting properties – because it contains not 1, not 2, but SEVEN different fat busters that will get the weight off!
Carb Edge Superstar #2: Phase 2 White Kidney Bean Extract, found in White Kidney beans. Phase 2 is THE only White kidney bean extract backed by numerous clinical studies for efficacy!
Don't settle for anything less – ONLY Phase 2 does this so buyer beware or buy mine!
White kidney bean extract is for you if you crave carbohydrates and can't stop! White kidney bean extract blocks up to 65% of unwanted carbs from being absorbed so they won't be stored and that helps balance blood sugar levels so your less likely to be triggered into eating more (we all know that vicious cycle of bingeing and guilt that causes us to keep eating)!
When taken at noon and again at 3 p.m. you'll crave less and when food is in front of you you're less likely to fall victim to it.
Planning on going off your diet? Take 30 minutes before your cheat meal and you'll BLOCK these carbohydrates from being absorbed so you'll never have to burn them off!
Carb Edge Superstar #3: Forskohli Root Extract. Meet Forskohli Root extract, the flower that scientist are now confirming can seemingly ignite enhance your metabolism!
More commonly known as Coleus Forskohli and found in the roots of an herbal plant from the mint family, it has been used by ayurvedic doctors to help treat a multitude of conditions but interests me because of its safety and efficacy regarding weight loss as it helps to protect and build lean muscle tissue so you continue to burn more calories even at rest!
Forskolin also aids in the production of thyroid hormone and promotes its release so it helps to keep your thyroid regulated while losing weight.
Weight loss is most effective when we restrict calories causing our thyroid to slow down, making it impossible to continue to lose weight.
HOWEVER we all know (or have experienced firsthand) that calorie reduction is the only proven method that works. Increasing calories got us fat so supplementing with forskolin is crucial for lasting weight loss as it ensures that our thyroid works optimally.
Other uses of forskolin are: Boosted immunity, allergies and asthma, psoriasis, eczema, glaucoma, depression, cancer treatment, so it's not just a weight loss super star – forskolin improves every aspect of your health!
Who shouldn't take it? As with all supplements you should consult with your physician and it's important to use it responsibly if you are taking other medications as it may enhance their effects so you may find that you need less – which is always a good thing!
Carb Edge Superstar #4: Guggul (or gugulipids) are bioactive compounds have been used in Ayurvedic medicine for 2000 years and come from a flowering tree called commiphora mukal.
Guggul is best known for keeping all physiological FAT BURNING systems operating at a maximum capacity by increasing your metabolic rate even on low calorie diets so you can change your body dramatically since you are burning stubborn body fat so that you lose weight faster and easier and your thyroid never slows down!
Like Forskoli, Guggul works best when combined with other fat-burning metabolic boosting ingredients and this also keeps you body from adapting as you have 5 to 7 ingredients always at work vs. one alone.
Other uses: Guggul has also been to treat many health ailments such as improving cholesterol, lower triglycerides and as an anti-inflammatory agent and is often used for tendonitis and arthritis!
Carb Edge Superstar #5: Banaba Leaf is a plant whose leaves are high in plant insulin known as corsolic acid and has been used for anti-diabetic purposes in ayurvedic as well as in other countries for over 2,000 years to help lower and regulate blood sugar levels.
In my opinion Banaba leaf extract is one the THE VERY BEST BLOOD SUGAR-lowering supplements on the market. I've seen blood sugar levels lowered using banaba leaf that couldn't be lowered with exercise and diet.
Lowering blood sugar is THE first priority when trying to get your body to shed fat so adding banaba leaf to my Carb EDGE was a no brainer for me!
Not to mention it helps control cravings as most of them start out as blood sugar issues. Lower the blood sugar and anybody can burn fat!!
Other uses: also helps with diabetic neuropathy and foot ulcers or any diabetic complication not just fat bellies!
Who shouldn't take it? NO ONE! We all suffer with blood sugar issues, but a warning: this plant is highly effective at lowering blood sugar so if you are taking any medications consult with your doctor as you may require less medication while using banaba leaf and if you never struggle with REAL hunger – you may feel anew sense of hunger when using this and that's a good sign and tells you your body is burning fat!
Carb Edge Superstar #6: Alpha-lipoic Acid, which is best known for its help with metabolic syndrome!
Alpha-lipoic acid – also known as thiotic acid – is a naturally-occurring compound that is made by the body in small amounts and is found in every cell. Alpha-lipoic acid is A "GOOD FATTY ACID" whose main function is to helps turn glucose into energy, helping to lower blood sugar levels.
Alpha-lipoic acid is THE Superstar to the superstars! It's good for so many things! Too many to list – see the studies!
Studies show that alpha-lipoic acid (ALA) is also a great health generator as it is an antioxidant. But what's special about this antioxidant is that it is both water and fat soluble and scientists believe that it works along with vitamins A, C and E and the antioxidant gluthionine.
Many studies have been conducted confirming the health benefits of alpha-lipoic acid, including recent findings that ALA offers neuroprotective (tingling or numbness in hands or feet caused by high blood sugar) and possibly cognitive-enhancing effects.
Its antioxidants attack free radicals and it's best known for its ability to help with metabolic syndrome! Alpha-lipoic acid is one of the most underused ingredients as its benefits are just beginning to be known!
Other uses: hypertension, coronary heart disease, neuropathy, metastatic pancreatic cancer increasing long term survival, effects of aging – by improving blood flow and enhancing immune function, restoring levels of glutionine a protective antioxidant and detoxification compound.
GREAT for degenerative diseases as its is strong – very potent anti-inflammatory agent and helps relieve pain caused by inflammation! Also helps with glaucoma and cataracts and that's only the start!
Who shouldn't take it? LOL are you kidding? BUT more isn't better – you only need a little as it can be stored and made in our body! Less is always more! Be sure to consult with your physician and don't mix any of these with medications.
(published April 30, 2014)

Excerpted from The Metabolism Solution, by Lisa Lynn with Vira Mamchur Schwartz (Xulon Press, April 2014). Lisa Lynn is a fitness expert and specialist in weight loss and metabolic disorders. The Metabolism Solution is a comprehensive, step-by-step guide to unlocking the body's internal intelligence to shed weight quickly and safely. Addressing weight loss and fitness issues from the inside out, her book will not only transform your body – it will change your life. Learn more about Lisa at her website, www.lynfit.com.