Tuesday, March 21st, 2023
Michelle Cederberg, Certified Speaking Professional | MKin, BA Psyc, CEP, Co-Active Coach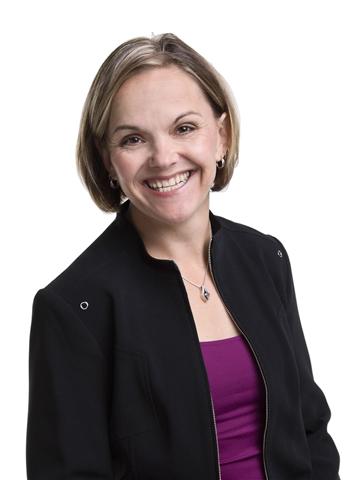 Health and Productivity Expert Michelle Cederberg helps people with full schedules and a long list of responsibilities maximize their personal energy so they can optimize their productivity and success. As a highly accomplished speaker, author, educator, fitness professional, life coach and entrepreneur, she equips people to feel their best so they can do their best…
But where did all this energy and enthusiasm originate and what in the heck is she so happy about?
If you've met Michelle you know she's upbeat, positive and definitely has energy. It comes from the fact that she loves her work, her husband, their dog Lilly and the active, always interesting life that they lead (not necessarily in that order).
If there is one thing that is true about Michelle it's that she walks her talk with health, productivity and work-life balance. But she's the first to admit that she is a student of all that she teaches, and is grateful for what the roller-coaster has taught her.
Michelle grew up in Maple Ridge, British Columbia. She has three siblings (one of them is her identical twin sister Christine). Her healthy and robust 70-something mother still lives there on 5 acres of land that she tends on her own (what a role-model). Michelle's dad was killed in a work-place accident in 1986 when she and Christine were just 17. That sucked but it also taught Michelle the value of Carpe Diem (seize the day). You can read a bit about what that taught her in her new mini-book, If Your Life Sucks It's Your Fault.
She got her BA in Psychology at Simon Fraser University in 1993. Upon graduation she stretched her wings and flew into her first adventure in Canada's Great White North (Whitehorse, Yukon Territory) where she lived for 4 years and worked in long-term care as a Recreation Attendant with seniors. It was there where her love of outdoors and adventure really took hold. She learned to snowboard and whitewater kayak, improved her mountain-biking skills, and became a whitewater rafting guide and even kicked up her heels as a Yukon Sourdough Rendezvous Can-Can Dancer aptly named Mischievous Michelle (true story). She spent time with fun, adventurous people and learned the value of trying new things.
In 1997 Michelle said good-bye to the North (you can leave the Yukon, but the Yukon never leaves you) to begin a new life chapter (and grad school) in Calgary, Alberta where she has lived, worked and played ever since. She completed her Masters in Kinesiology with a specialization in Exercise and Functional Fitness AND Exercise and Health Psychology. She took that degree (and her energy) and focused it on:
– teaching in the Phys Ed department at Mount Royal College (now MR University)
– working as the Fitness Director at two major fitness clubs in Calgary
– personal training a diverse range of clients and teaching fitness classes
– writing articles for fitness publications
– and building her career as a professional speaker
In 2001 Michelle joined the Canadian Association of Professional Speakers, and 4 years later took that part-time passion and launched her full-time career as a Professional Speaker. She's never looked back. 5 years after 'going full time' – in July of 2010 – she was recognized as a Certified Speaking Professional (CSP), the speaking professions highest earned designation currently held by less than 10% of the global federation.
Michelle has been speaking professionally for close to 15 years now. She has spoken all across North-America to diverse audiences sharing her energetic, authentic and entertaining messages of work-life balance, health, energy and productivity!
She's written three books, creates fun and educational videos for her YouTube Energy TV channel with the help of her brilliant photographer/videographer husband Ewan Nicholson, posts regular blogs, weekly e-spiration email tips and daily Energy Tips via Twitter and Facebook. Oh, and she is a Co-Active Life Coach who can help you live a healthier, happier, more fulfilled life.
(published June 9, 2012)