Friday, June 2nd, 2023
by Dr. Michael Fiorillo, Plastic Surgeon

When a person smiles, laughs or frowns, the muscles of the face expand and contract. Over time, these expansions and contractions lead to permanent wrinkles and furrows in the skin, especially on the forehead, between the eyebrows, and around the eyes and mouth.
These facial lines can make a person appear older, tired, sad or even angry. Treatment with BOTOX® Cosmetic or Dysport® can help erase these signs of aging, giving you a younger and fresher appearance.
What are Botox treatments?
BOTOX® Cosmetic is the most popular cosmetic procedure in the U.S.A., and one of the most requested at my clinic. Botox reduces or eliminates facial lines and wrinkles for up to six months.
Botox is quick, safe and effective, with no downtime and minimal to no discomfort. By means of a series of tiny injections, Botox gives a person a rejuvenated appearance by smoothing horizontal lines across the forehead, frown lines between the eyebrows, crow's feet beneath the eyes, worry lines around the mouth and lines on the neck.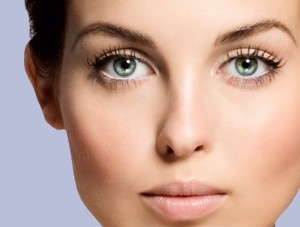 In addition to smoothing and lessening fine lines and wrinkles on the face and neck, Botox may be helpful in treating migraine headaches, excessive sweating, muscle spasms and chronic back and jaw pain.
How does Botox work?
BOTOX® is the brand name for botulinum toxin A, a therapeutic muscle-relaxing agent that is derived from the bacteria Clostridium Botulinum. While originally approved by the FDA for the treatment of eye muscle spasms, Botox became quickly recognized for its cosmetic value in treating wrinkles.
Botox is used by physicians as a treatment for visible signs of stress and aging. The medication works by relaxing the muscles in the face that cause wrinkles.
When injected in small doses in specific areas, Botox injections "block" the nerves and muscles responsible for the repetitive actions that lead to fine lines and wrinkles. As a result, Botox smoothes out the lines in the skin that make you look tired, sad or angry.
Are you a candidate for Botox?
If you are looking to enhance your appearance by getting rid of unwanted lines or wrinkles, you may be a good candidate for Botox treatments. It is important that individuals seeking treatment with Botox be in good physical health, without any sort of neuromuscular disorder. Women who are pregnant or nursing should not receive Botox.
Persons considering Botox treatment should have realistic expectations of what the procedure can accomplish. It is important to discuss your desired results with your doctor beforehand to ensure your goals are realistic and can be achieved.
The Botox procedure itself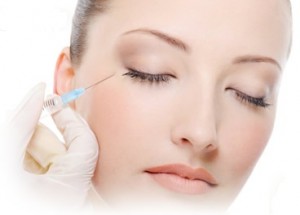 Through the use of a very fine needle, a qualified physician will inject Botox into designated muscles in the face that are causing lines and wrinkles to form.
The patient may experience brief, mild discomfort during the injections, but rest assured that the treatment is effective and very safe.
Taking only a few minutes, Botox treatment requires no anesthetic, takes just a few minutes, and recovery is immediate. You will be able to return to work and resume your normal daily activities the very same day, with little to no disruption of your normal routine.
What is Dysport®? Is it better than Botox?
Dysport is an FDA-approved cosmetic treatment that reduces the appearances of fine lines and wrinkles. Similar to BOTOX® Cosmetic, Dysport is injected directly into the area of wrinkles to stop the underlying muscles from contracting.
But compared to Botox, Dysport is able to diffuse muscles one to three centimeters from the point of injection, whereas Botox can only reach as far as one centimeter. The result is that Dysport can reach further areas of wrinkles with just a single injection.
Dysport was developed by European scientists during the early 1990s, and has been used successfully as a wrinkle treatment for several years. It was originally used in the United States under the name Reloxin, but was later FDA-approved under its original name, Dysport®.
Dysport is made from a protein extracted from the bacterium Clostridium botulinum, the same protein used in Botox injections. Originally, this compound was used by doctors to control motor disorders and involuntary muscle spasms by immobilizing certain targeted muscles.
In April of 2009, Dysport was approved by the FDA for use in the United States. It is expected to rival Botox, the most popular cosmetic procedure for wrinkles, due to Dysport's convenience and long-lasting results.
In addition to help diminish fine lines and wrinkles, Dysport can also be used to treat the symptoms of cervical dystonia, such as neck pain and abnormal head position, or to relieve excessive underarm sweating.
Are you a good candidate for Dysport?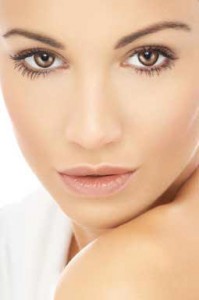 As the skin ages, it loses its elasticity and the creases in the face become permanent lines and wrinkles. This occurs most often on the forehead and around the eyes and mouth, where the muscles that help us smile and frown are located.
Dysport immobilizes these facial muscles to restore a more youthful expression to the face. What is more, Dysport actually trains the muscles to contract less often after several treatments.
Dysport injections are ideal for almost anyone who wishes to reduce the appearance of wrinkles and fine lines on their face. By restoring a younger and more refreshed appearance, both men and women can experience the physical and emotional benefits of an improved appearance.
How long does Dysport take to work?
The results of a Dysport injection can be seen within one to seven days after treatment, with most individuals seeing results on Day Three. Because it contains less protein than Botox, Dysport is broken down more slowly by the body, and can thus provide results that last as 13 months.
How is Dysport injected?
Dysport injections go directly into the facial muscles that cause wrinkles and frown lines. For most individuals, the injection is administered between the eyebrows to immobilize thefacial muscles in the forehead area that cause frown lines to form.
These injections are normally painless and do not require anesthesia, although a numbing agent may be used by your doctor to help minimize any discomfort. Dysport treatment sessions usually last less than 15 minutes, and can be administered again at six week intervals. Most individuals achieve their desired results after three to five injections.
Dysport Treatment Results
After injections of Dysport, patients will notice their facial muscles gradually relax over the next few days, while the appearance of fine lines and wrinkles begin to diminish. With repeated treatments, results lasting up to 13 months can be achieved.
An added bonus of regular use of Dysport is that treatments are needed less and less frequently, as the facial muscles become trained to avoid contracting.
Is Dysport safe?
While Dysport is considered safe for most patients, there are certain risks associated with any kind of cosmetic procedure. These risks may include an allergic reaction or a condition known as ptosis, better known as droopiness of the eyelid.
Certain patients may also experience mild side effects such as tenderness and bruising at the injection site, along with a headache for several hours after the treatment. These side effects will go away by themselves and can also be relieved by taking mild painkillers.
Patients who have a neuromuscular disease, or women who are pregnant or breastfeeding, should not receive Dysport treatments.
Conclusion: BOTOX® Cosmetic vs. Dysport® – Which is Better?
While Botox has been around longer, Dysport is rapidly becoming a popular alternative to Botox. For patients who are willing to undergo regular treatments and have a longer-term view, the fact that Dysport can "train" your facial muscles to not contract can be an attractive bonus.
Botox nevertheless remains the most popular cosmetic treatment in the U.S.A., with a high level of patient satisfaction. It's therefore best to discuss with your cosmetic surgeon the pros and cons of these two popular wrinkle treatments before deciding on the right treatment for your particular needs.
(published April 18, 2012)
Michael Fiorillo, M.D., is a highly-respected and well-known New York plastic surgeon.

Board-certified in Plastic and Reconstructive Surgery, Dr. Fiorillo graduated with his medical degree at the top of his class at Chicago Medical School, and completed residency training in general surgery at Staten Island University Hospital. Dr. Fiorillo's New York plastic surgery practice is located at 350 Hudson Street, New York, NY 10014, with additional offices in Montvale, NJ and Pearl River, NY and can be reached at 866-537-0954 or http://www.drfiorillo.com.